Bell Schedule for this Friday 2/18/2022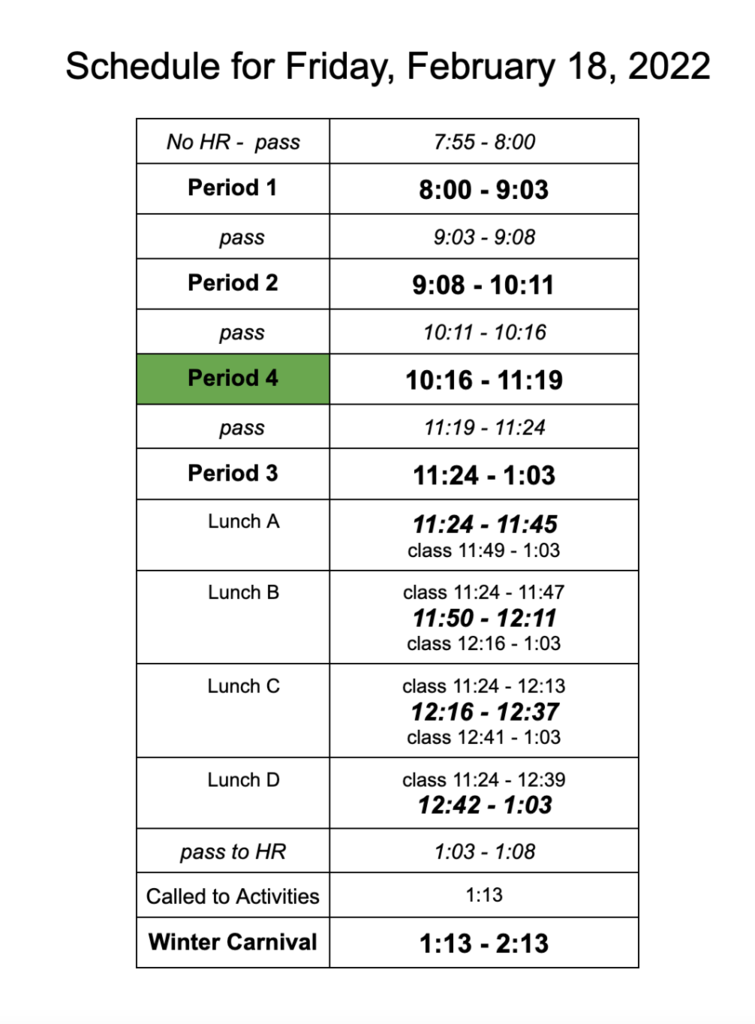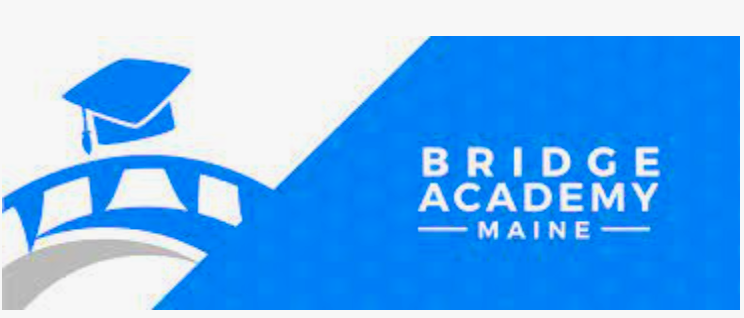 WINTER CARNIVAL It's February, two weeks to go until the winter vacation. Hermon High School traditionally celebrates Winter Carnival in the week before vacation. With input from the student body, Student Council has (again) chosen a "This or That" theme for the week, with options for dress-up for each day that reflect opposites. (Check out the flier.) Winter Carnival also means class royalty and class banners. (Listen for announcements.) Students should also look for trivia questions each day tied to that day's theme. Trivia questions will arrive in student e-mails via Google forms. While we can't hold a school-wide assembly, we can have an activities period on Friday, with a wide variety of games and activities. A list of activities will be posted in time for students to sign up for their favorites. It's better than what we had in 2022, and still leaves room to improve and expand to reach the heights of our last real Winter Carnival, back in pre-pandemic times.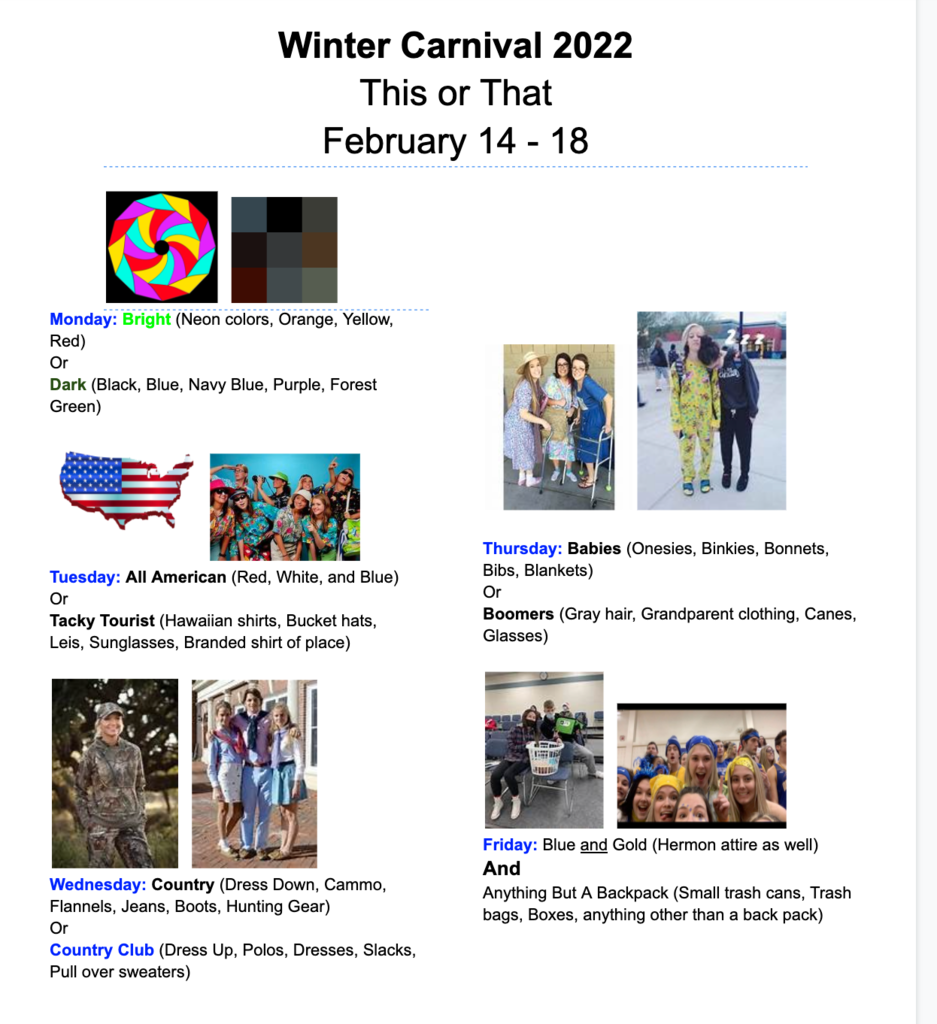 Book Club is selling candy for Valentine's day. Only a dollar!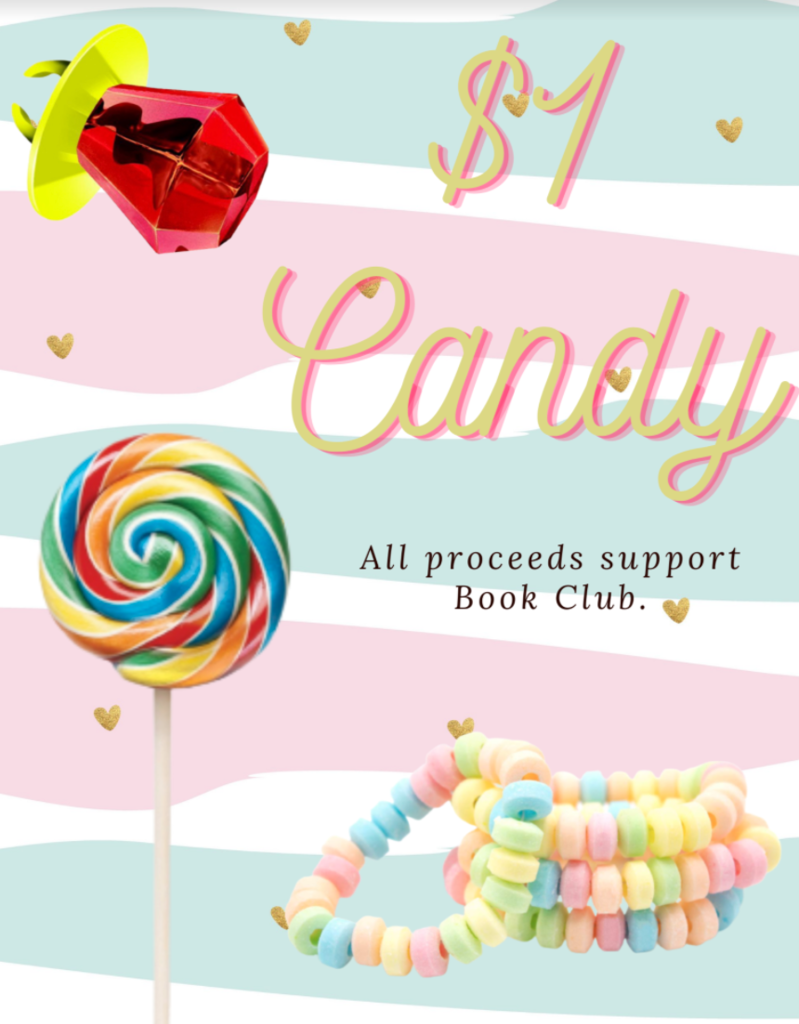 OPEN MIKE!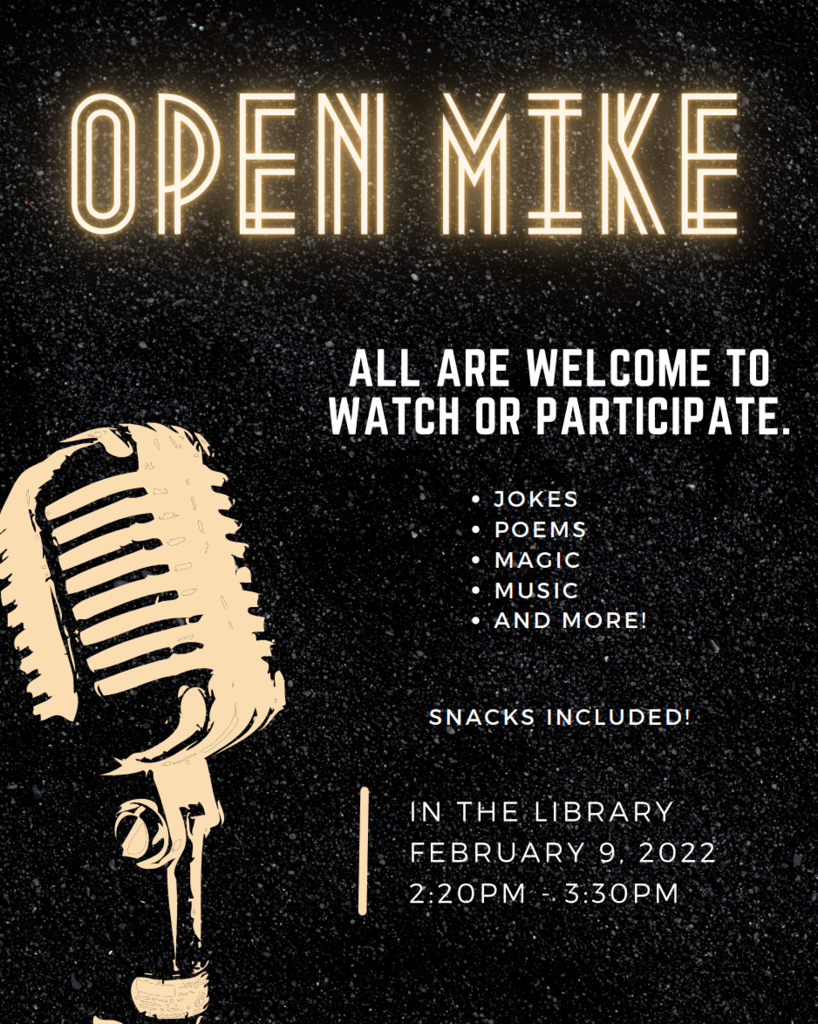 CLASS OF 2022! The Hermon Area Scholarship and the Boosters Scholarships are both now available. Check your email for applications OR see us in Guidance!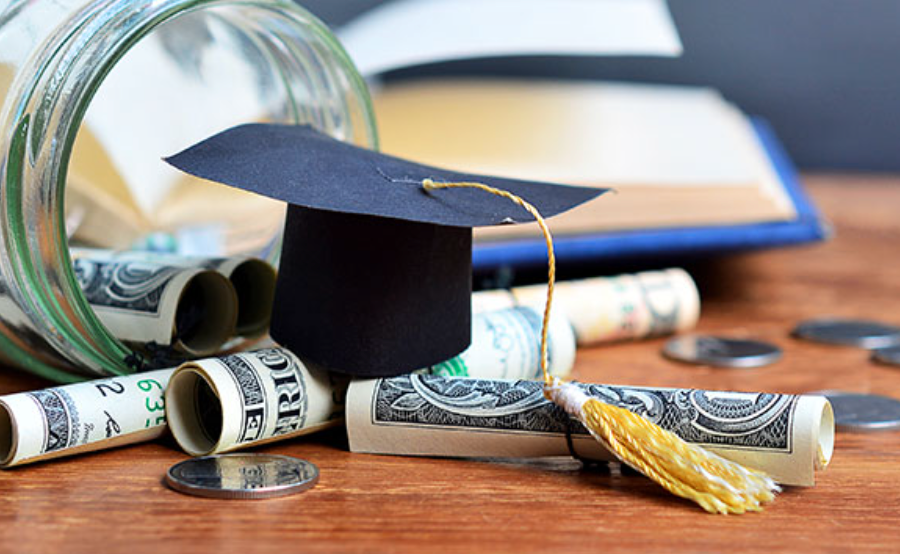 SOPHOMORES! UNITED TECHNOLOGY CENTER ALL sophomores will be attending a presentation to learn about programs available at UTC on Wednesday, February 16th at 1:15 p.m. (snow date 2/17). All sophomores will be dismissed directly to the HHS Auditorium from their fourth period class at that time. THEN ALL sophomores will be visiting UTC on Wednesday, March 2nd (snow date 3/3); transportation will be provided. Sophomores will leave HHS at 8:45 a.m. and will return at approximately 10:40 a.m. Students will have an opportunity to tour four UTC programs during this visit. Please contact Mrs. Walsh in Guidance with any questions you may have.

JUNIORS! Would you like to take the SAT with us on 4/26? Check your email for a sign up. Flyer will be sent home this week! This is optional and is not required!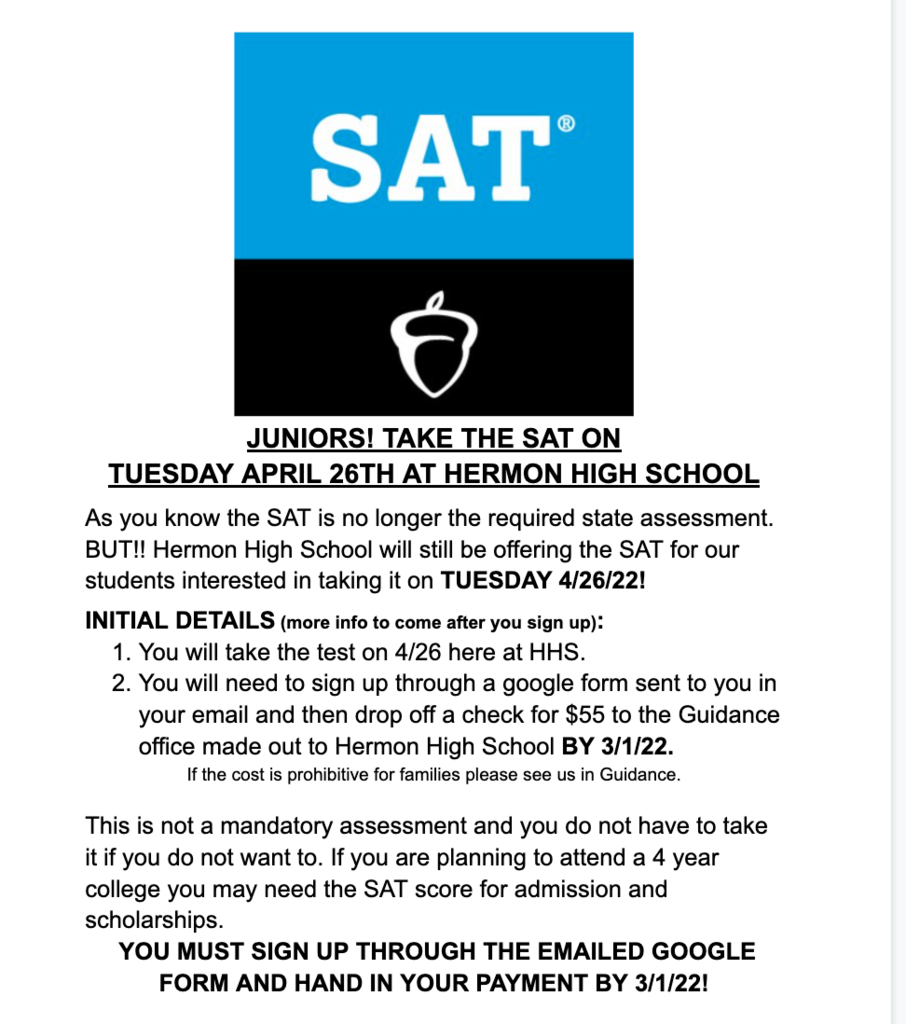 HOSPITAL VOLUNTEER We are excited to let you know that the Northern Light Student Volunteer Program is now accepting applications for the summer of 2022! This serves as a great opportunity for students who are interested in exploring the healthcare field for a future career, as well as make a difference in our community. In your email you will find general information about the program, as well as a FAQ for parents & guardians and the application to apply. If you have questions, do not hesitate to contact Katelyn Stoddard directly. Katelyn Stoddard Volunteer Coordinator EMMC Volunteer Services Northern Light Eastern Maine Medical Center 489 State Street Bangor, ME 04401 Office 207-973-7850
kstoddard@northernlight.org--


Class of 2025 Fundraiser! Treat yourself to the yummiest candy on earth, AND support the Class of 2025 at the same time! Just in time to treat your sweetheart for Valentine's day! Shop online to help us reach our fundraising goals. Order online and your treats will be delivered right to your door!
https://www.yumraising.com/secure/hermonhsc_hhs_class_of_1/candy?h=Rac_She1301
Here's to achieving sweet success!

NAMI Maine is offering another online NAMI Basics class this spring. The class will meet twice a week for three weeks and is for parents and guardians of children and teens who are experiencing mental health symptoms. To learn more about NAMI Basics or to register:
https://www.namimaine.org/events/basics4422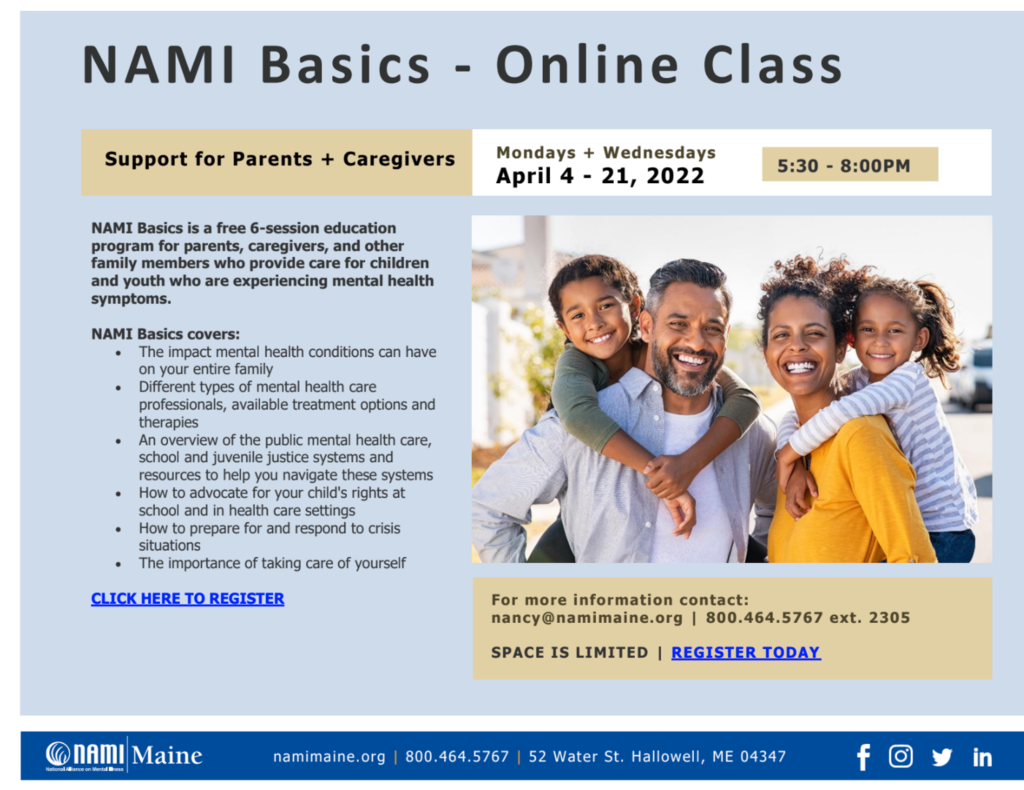 HHS JROTC Cadets working on the program for their Sphero Bolt Robots to navigate a maze. The Cadets are tasked with building a program that will enable their robots to navigate the maze while hitting ten check points placed throughout the maze. The robots must also announce (voice commands) each movement before it executes the programmed movement. This class is part of the new STEM initiatives JROTC is incorporating into our curriculum.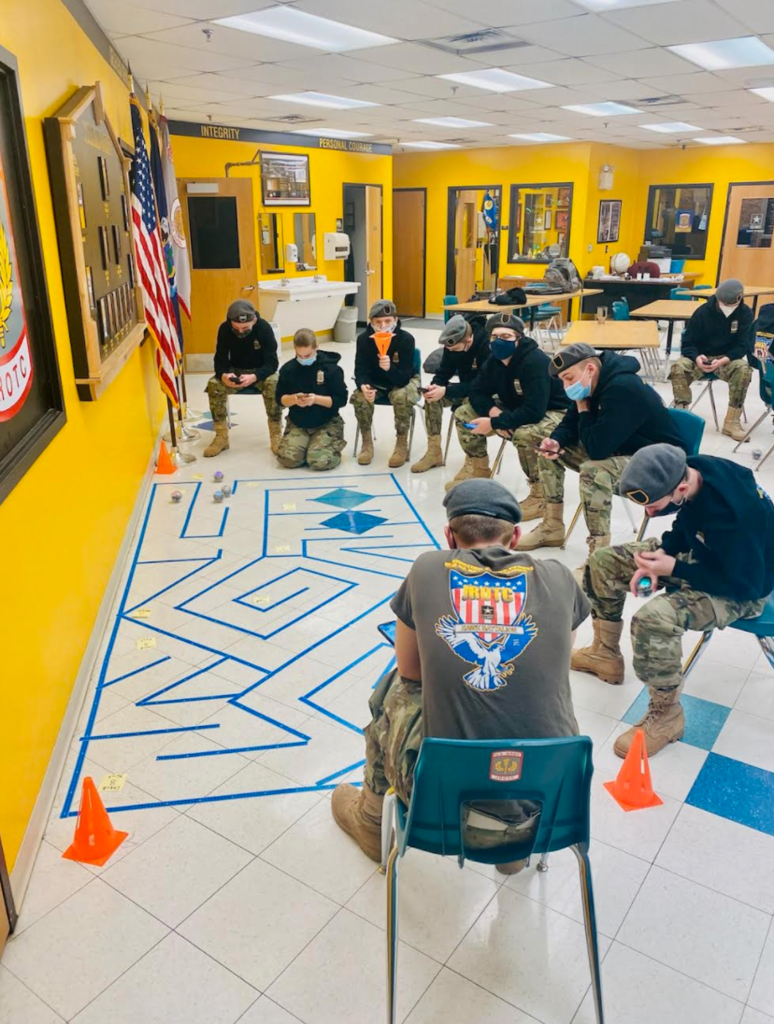 We hope you all had a happy and healthy holiday break. As the Wednesday before break was canceled because of bad weather (and a Gold Day), tomorrow will be a Gold Day. We are looking forward to seeing you all tomorrow!
Hermon High School students enjoyed spending time with local children on Saturday, December 18, at the annual Holiday Community Party. More than 70 youngsters worked on crafts, played games in the gym, decorated cookies, won cupcakes in a cake walk and broke a pinata, all assisted by about 40 high school volunteers. Santa made an appearance to read "Twas the Night Before Christmas" and then read messages the children had written to him. This was a return to an annual tradition interrupted by the pandemic, and both groups turned out in force. The High School Student Leaders extend thanks to all the volunteers who helped make this event possible, whether participating in person or in the planning stages. Happy Holidays to all.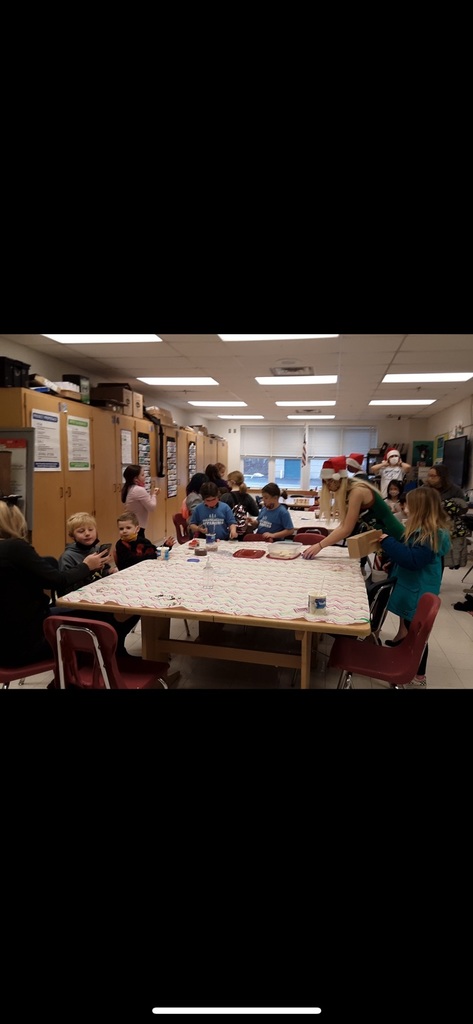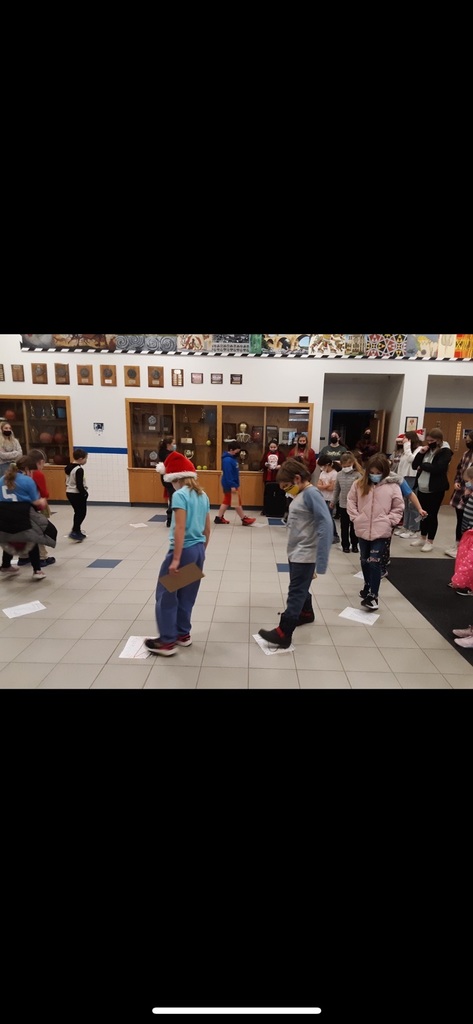 The Hermon High School chapter of the National Honor Society recently made holiday cards to deliver to a local nursing home.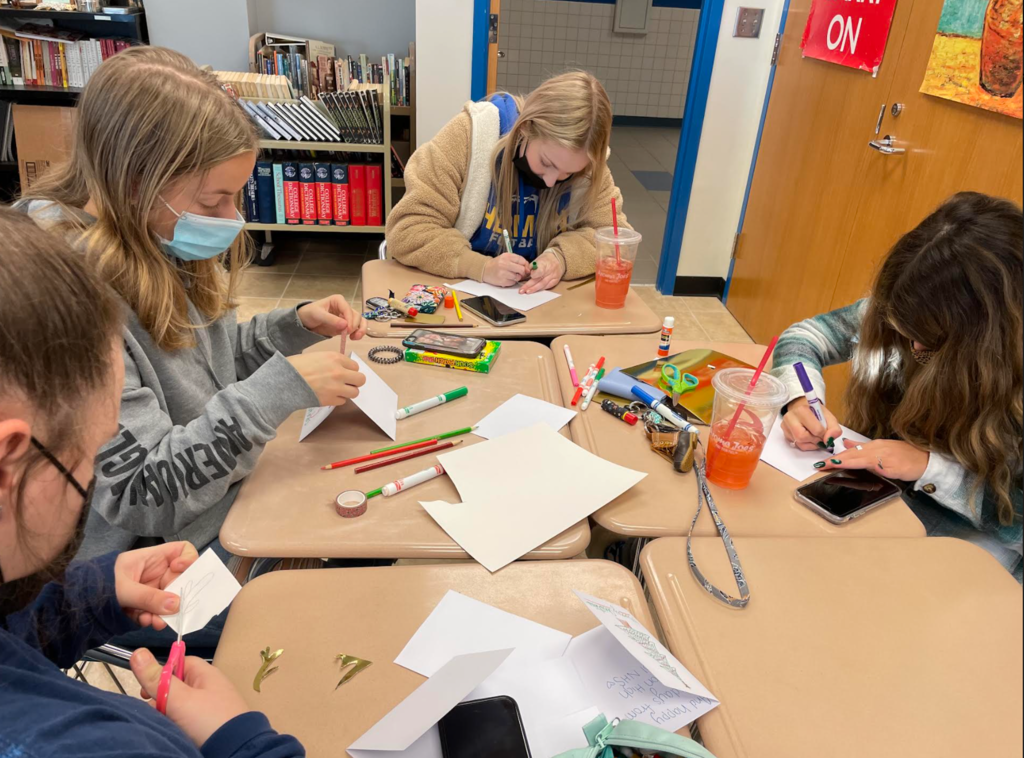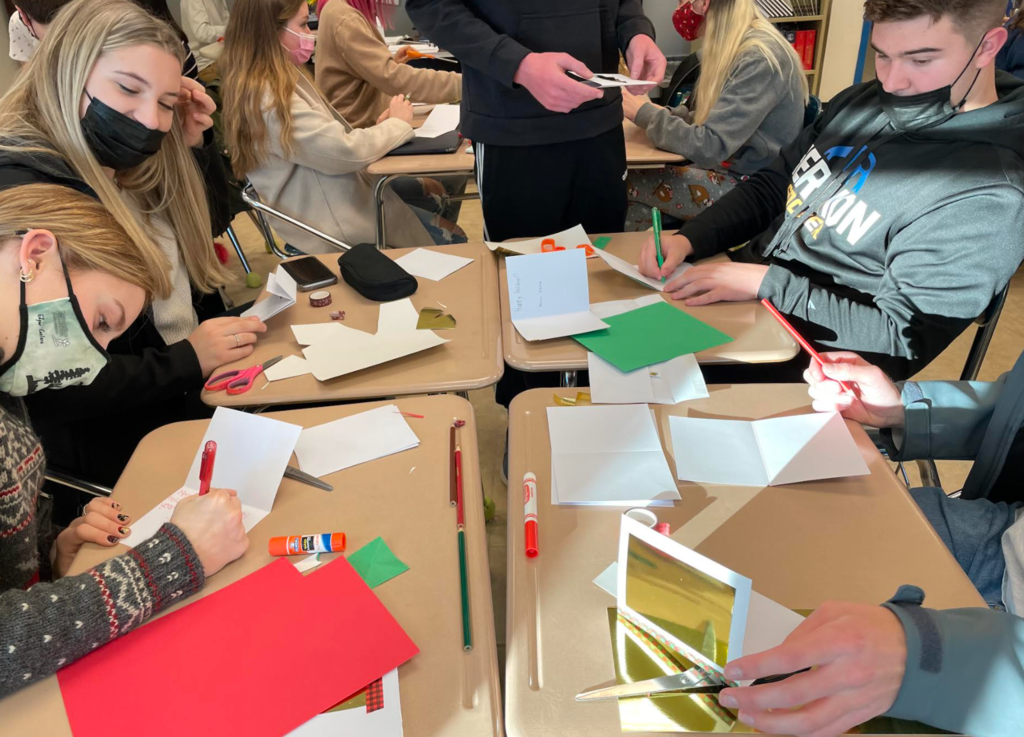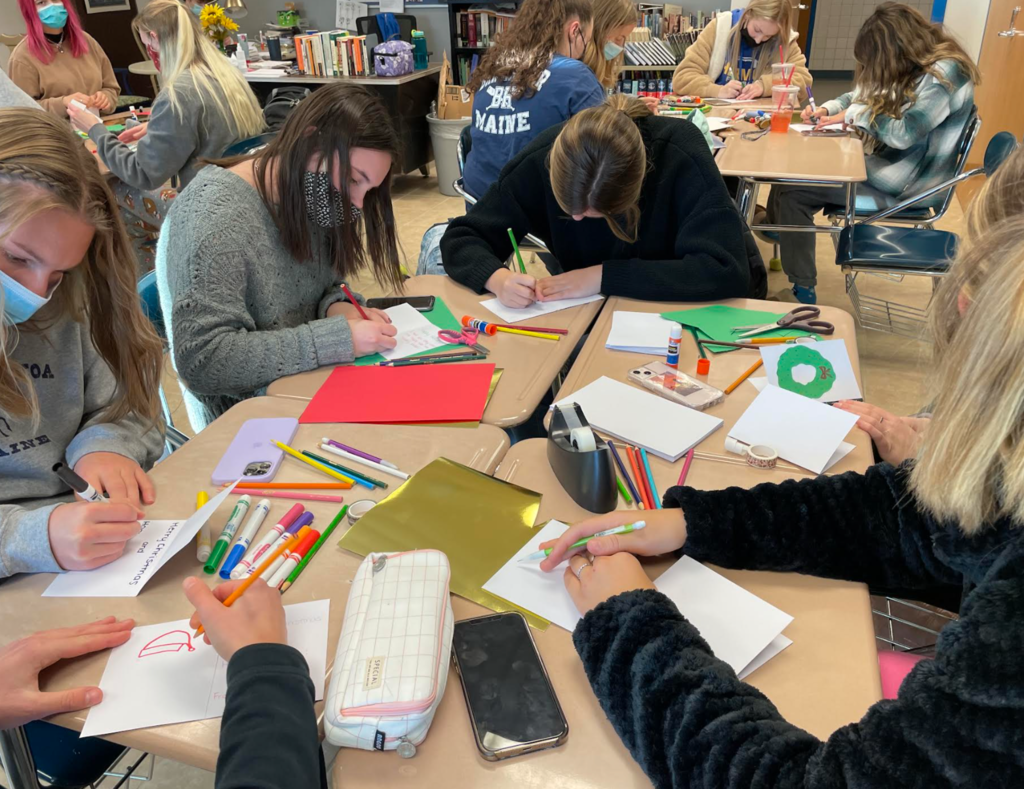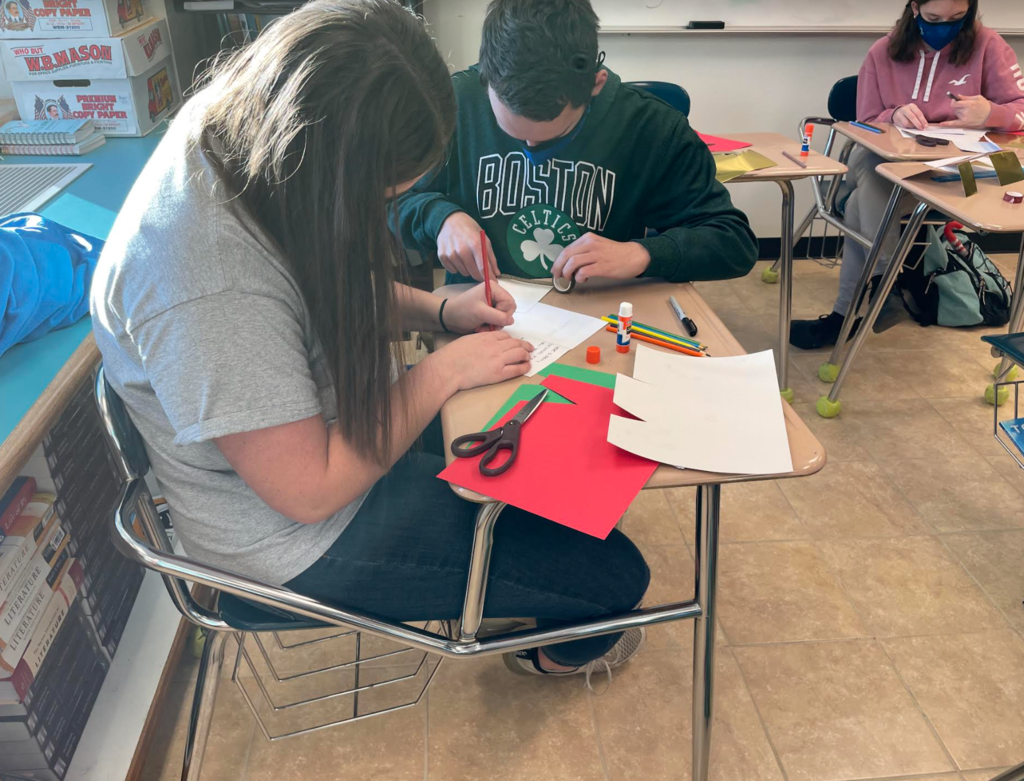 Update on Yeabook!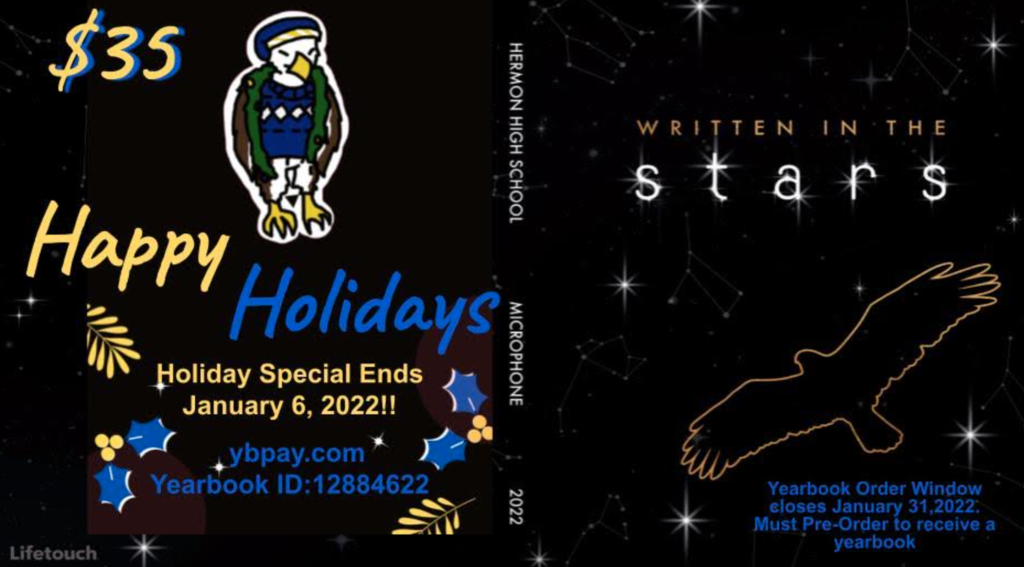 HOLIDAY COMMUNITY PARTY! Hermon High School Student Leaders are bringing back our Holiday Community Party for local children. We missed you in 2020 but we are thrilled to offer this again! Parents are invited to leave their children for a morning of activities at the school. Activities include crafts, games, a holiday video, cookie decorating and a cake walk, and, finally, a visit with Santa. The event is free, but donations will be accepted to help offset costs for supplies. COMMUNITY SERVICE Hermon High School students can volunteer at the party to build their community service record. Students who have helped have enjoyed working with the little ones. There's plenty to do. Sign up to with Mrs. Clain to volunteer. This year's Holiday Community Party is Saturday, December 18, from 9:00 to noon. (Volunteers will be needed for set up and clean up.)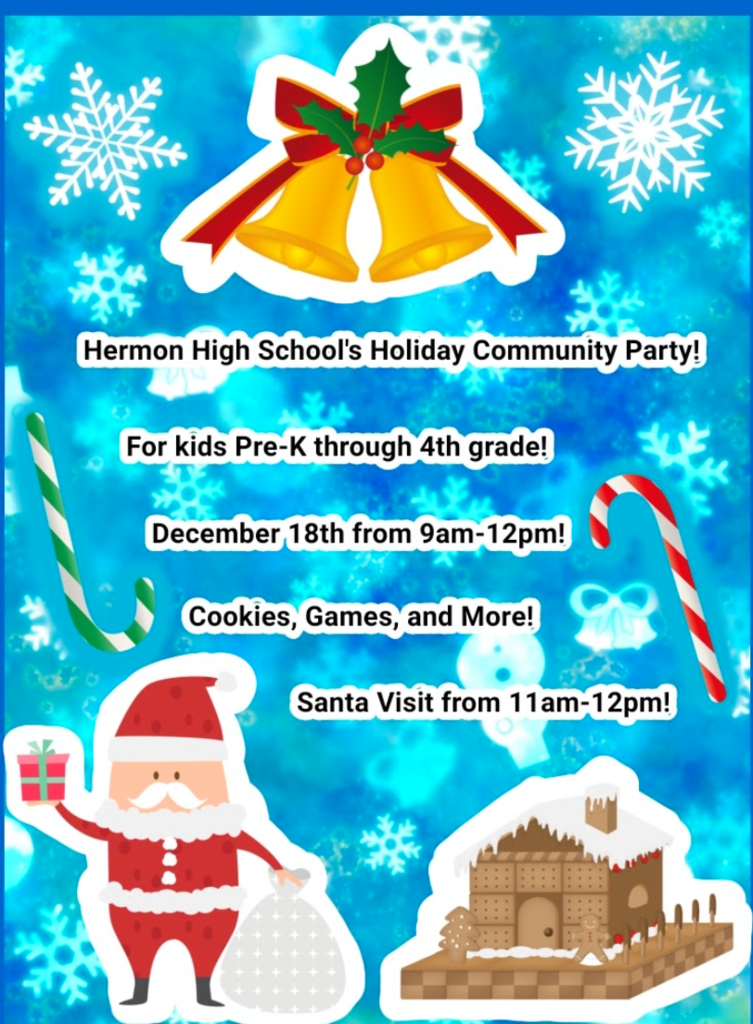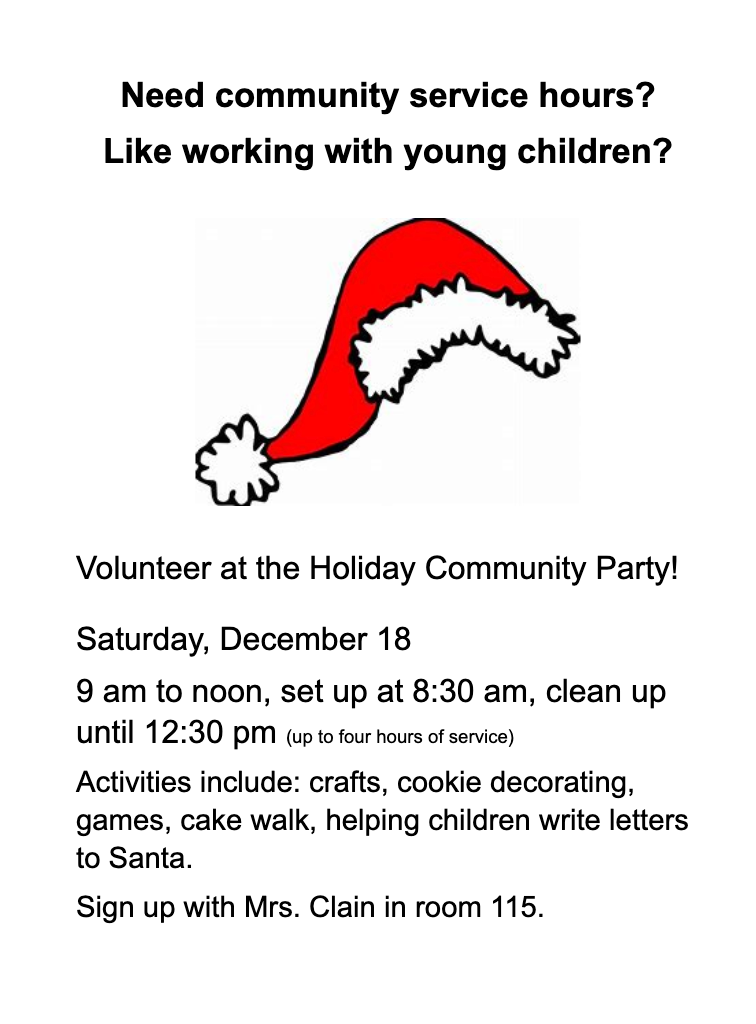 CLASS OF 2021! We miss you and hope you had a great first semester. If you received a Hermon Area Scholarship last Spring don't forget to send your 1st semester grades to us so we can send the scholarship to your college! You can submit your documentation to the front office at HHS.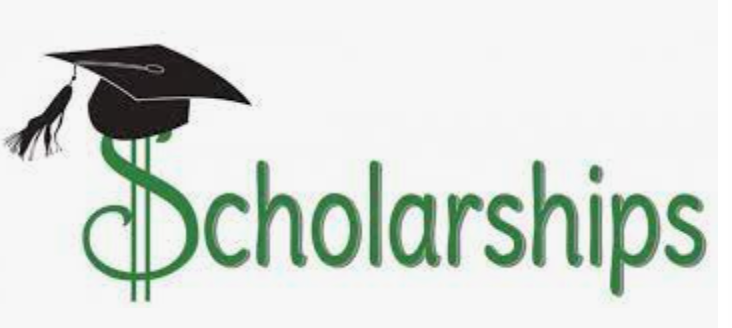 Knitting and Crochet Club -Mondays at 2:15.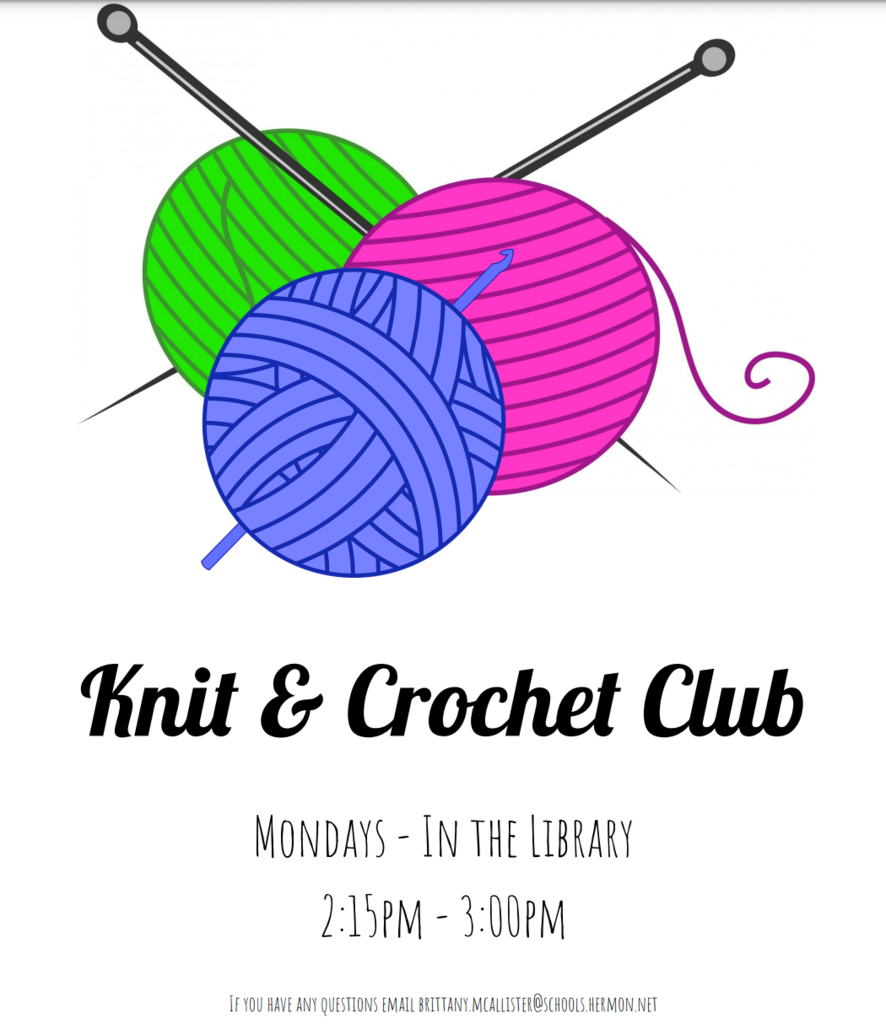 Class of 2022! The time has come to set the Class of 2022 dues. These dues will allow us to have a beautiful graduation and prom and a great banquet with great food. All to celebrate you! The dues are going to be $45 per person. What do the dues cover? Caps and Gowns: $3400 Stoles : $3400 Flowers at graduation: $1500 T-shirts: $1450 Senior Banquet: $3000 Prom: $2500 Total: $15390 We have $9854.87 in our account leaving us needing $5535.13. Any extra money we receive from parent fundraising and Clynk will be used to offset the price of the prom tickets. For questions contact Mrs. Parent or Ms. Shapiro!