Looking for volunteer hours? Hermon Little League needs you! See image for details.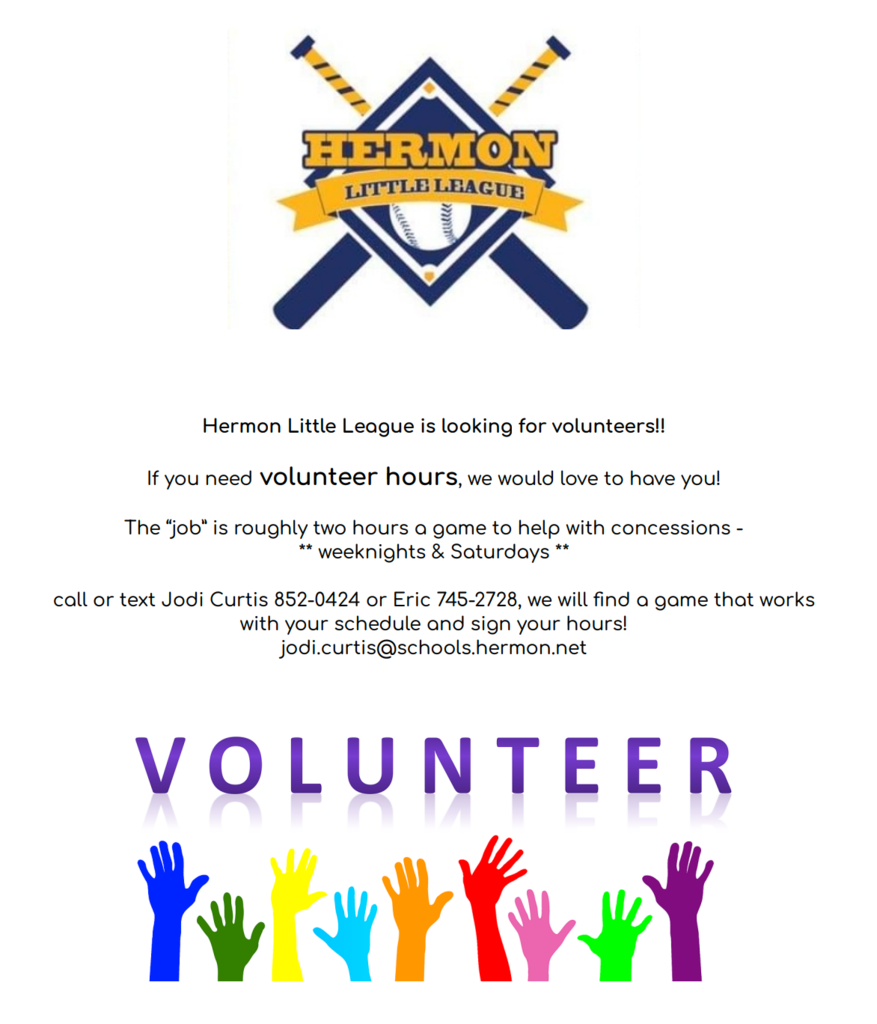 Information on Prom!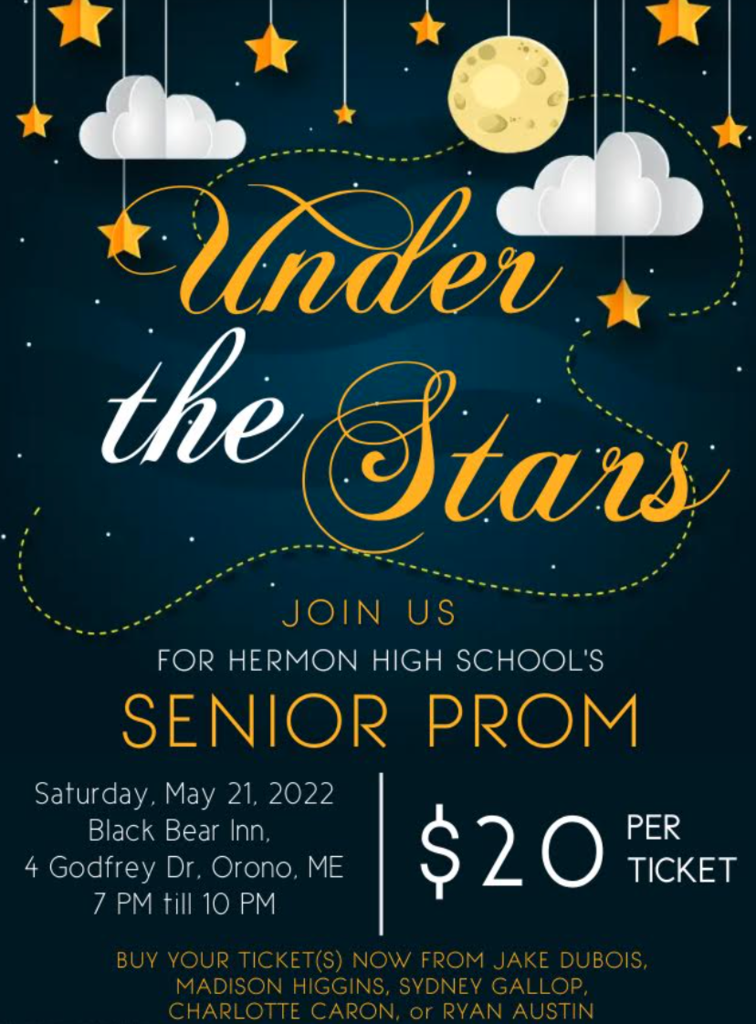 A MESSAGE FROM OUR SCHOOL NURSE! Drinking more water is essential for the overall health and wellbeing of our students. We know that water is needed for hydration, it boosts immune system function and energy. Water improves brain function... Many students "forget" to bring refillable water bottles to school and our school nurse, Mrs. Daries, has been providing bottled water. Do you want to help? Send in refillable waterbottles!! The nurse will happily accept water donations as well!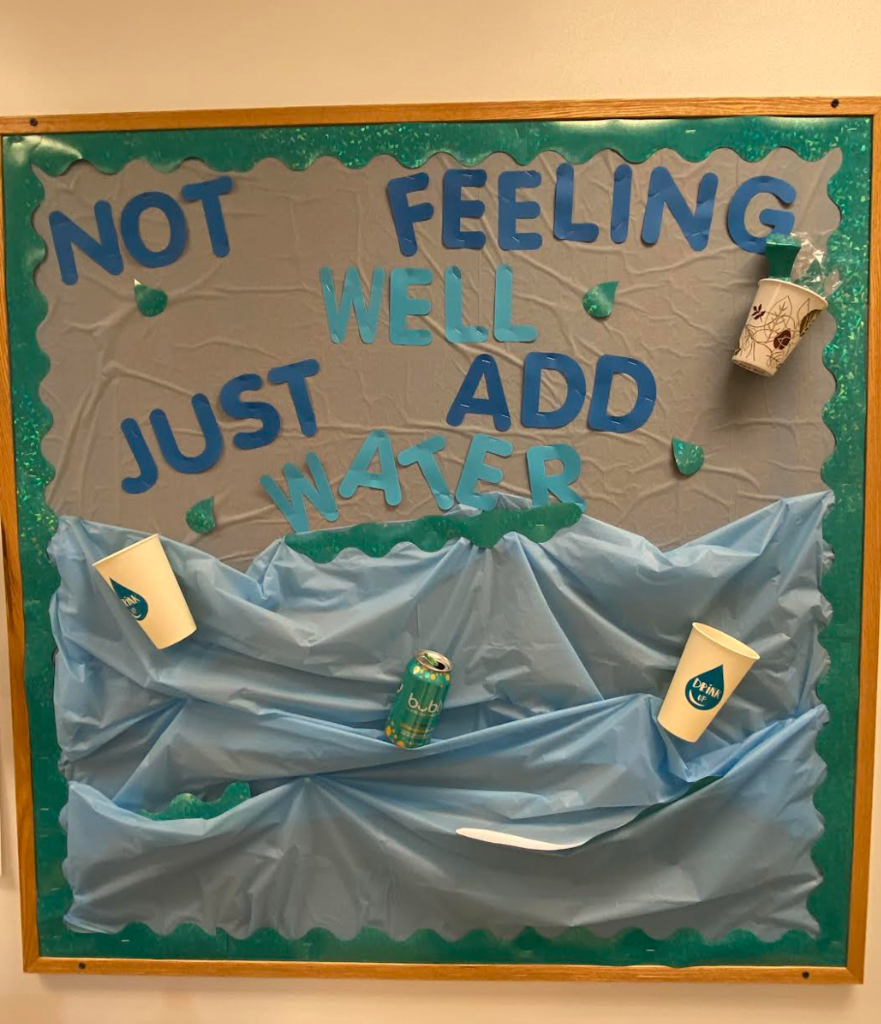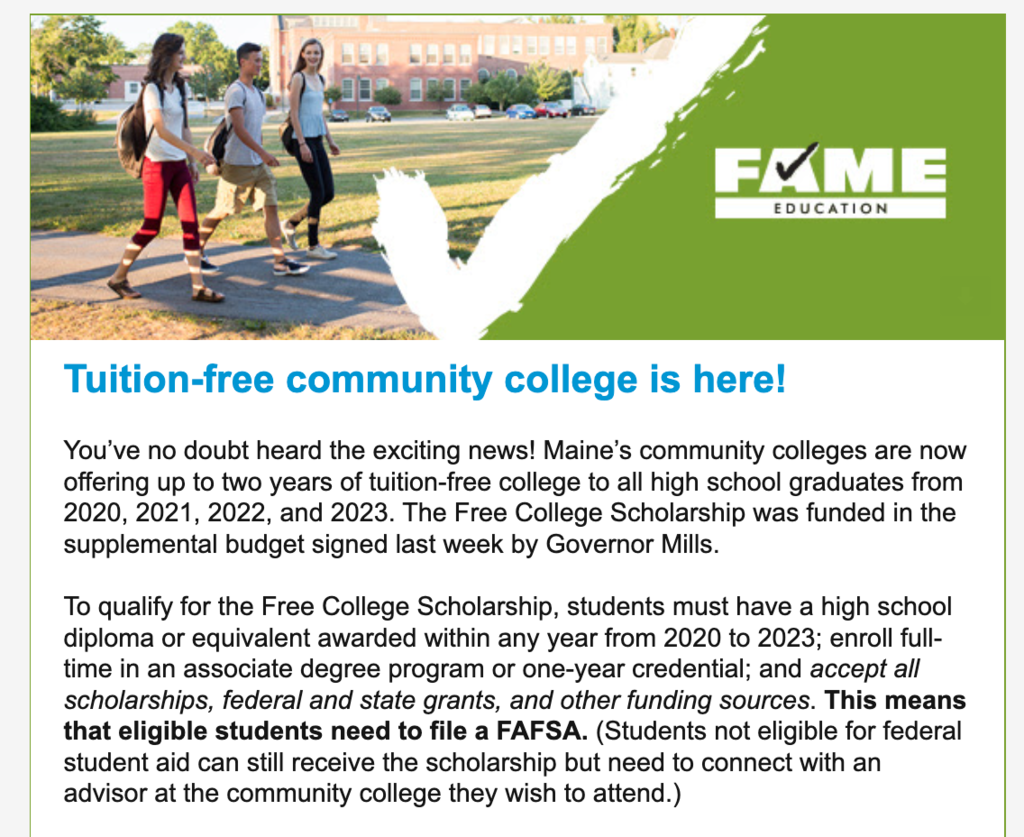 Attention AP Students and Parents, AP testing begins next week! If you are signed up to take an AP exam, please refer to the testing schedule below for your exam date and time. All exams will be taken in the upstairs conference room at the Superintendent's Office (unless otherwise notified). Please plan to arrive 15 minutes prior to your scheduled exam. Bring with you a couple of pencils, a pen with blue or black ink, a water bottle and a snack (if needed). Email Mrs. Griffin at
nicole.griffin@schools.hermon.net
with any questions. Wednesday, May 4th, 8:00 am- AP English Literature and Composition Thursday, May 5th, 8:00 am- AP Human Geography Thursday, May 5th, 8:00 am- AP Macroeconomics Friday, May 5th, 12:00 pm- AP Microeconomics Tuesday, May 10th, 8:00 am- AP English Language and Composition Wednesday, May 11th, 12:00 pm- AP Biology

CLASS OF 2022! Decision Day coming up!

OPEN MIC!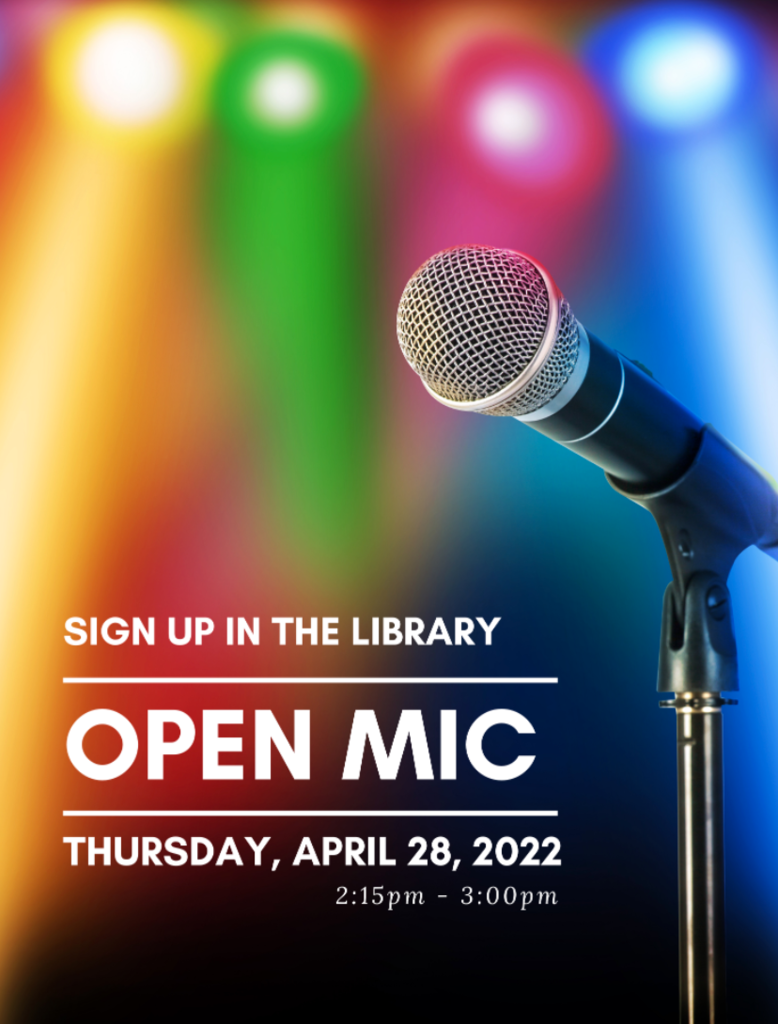 Details for students signed up to take the SAT on 4/26. Any questions see us in Guidance! This has been shared through gmail and you can pick up a paper copy in Guidance.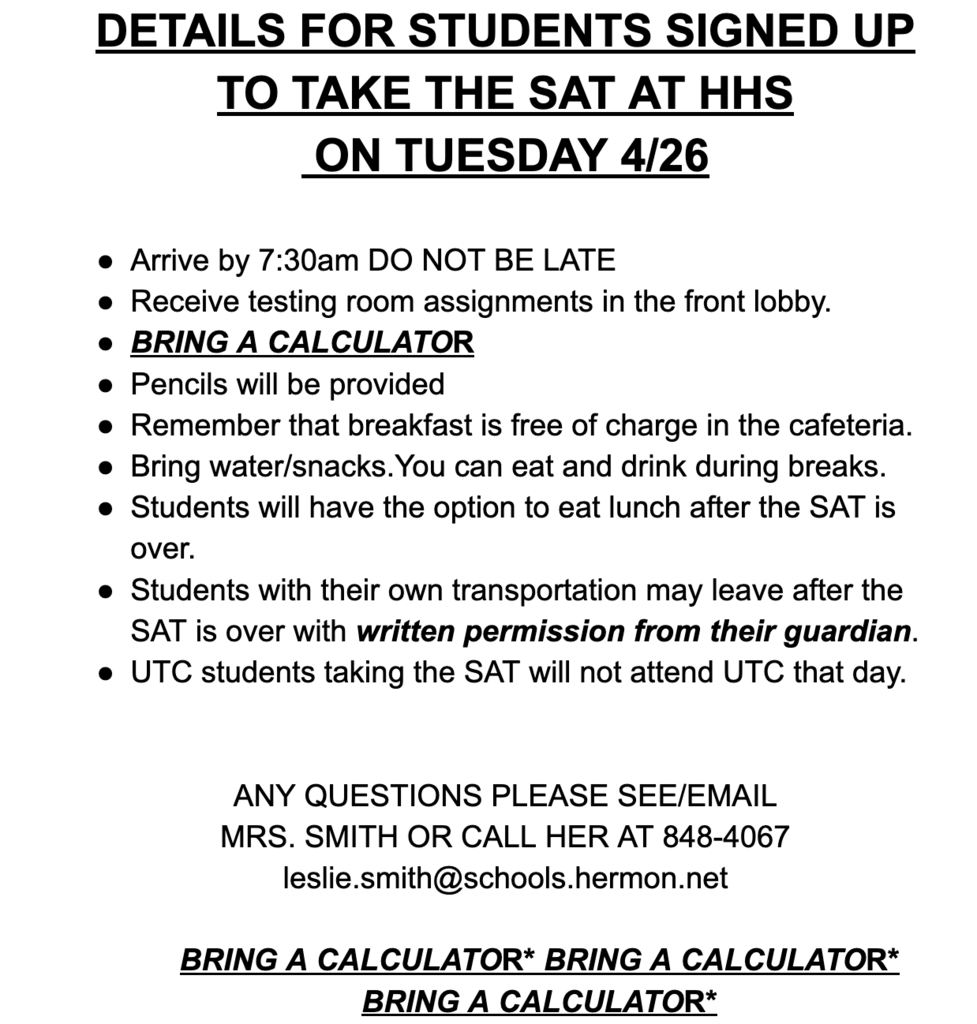 Students and Staff at the high school participated in March Mammal Madness this year and the results are in! For the students, here are the top 3: First Place - Michaela Carrow Second Place - Emily Treat Third Place - Dale Smith For the staff, here are the top 3: First Place - Amy Taylor Second Place - Nick Stahl Third Place - Jesse Hargrove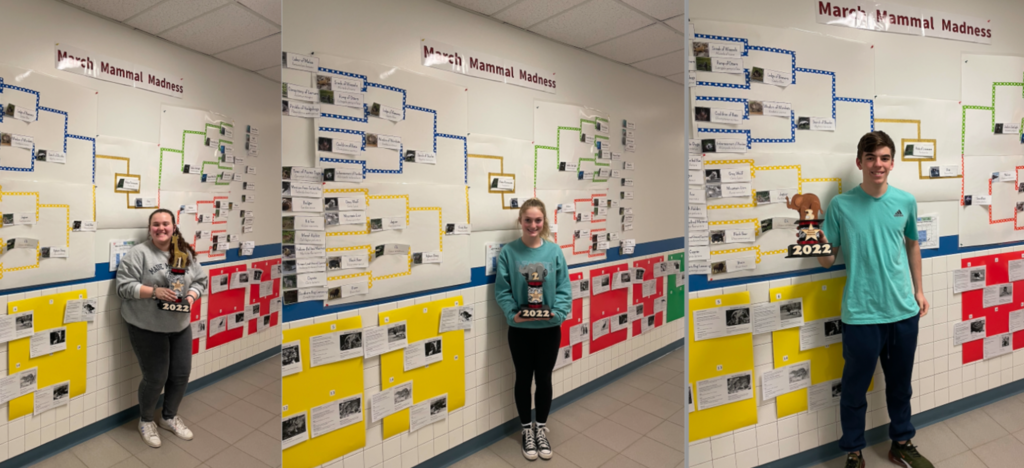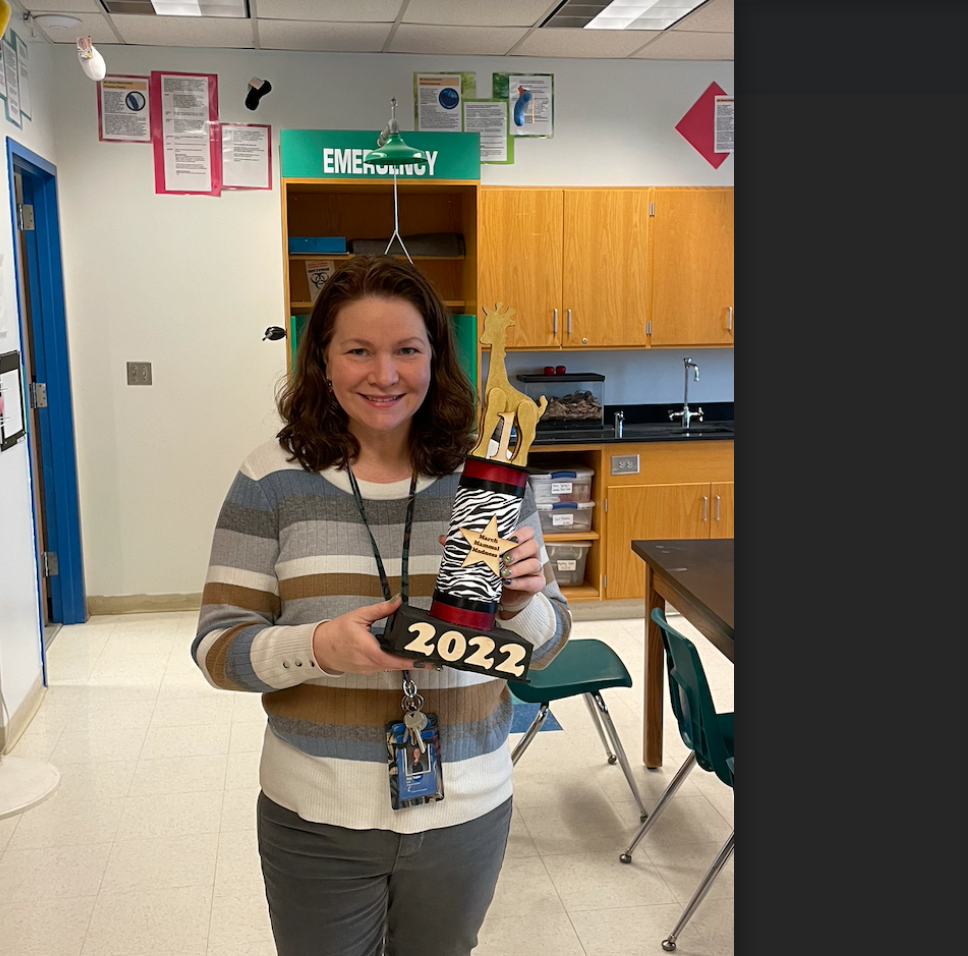 Hermon High School Student Council is organizing its second annual Spring Community Clean Up. If you have yard work, raking, picking up branches, sweeping winter sand from driveways, contact the high school using the information on this flier and we will send a team of students, Friday afternoon, May 6 or Saturday, May 7. (We can't haul away brush, but we can pile it wherever you want.) This is strictly volunteer work on the part of the students.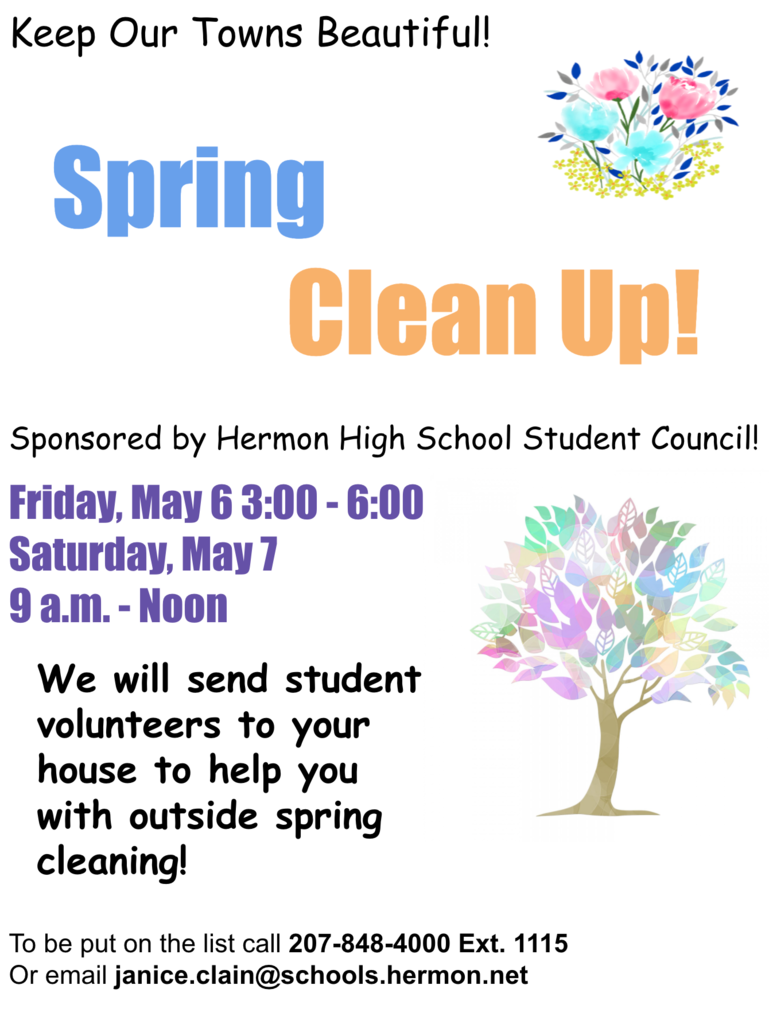 CLASS REGISTRATION for next year 2022-2023! Just a reminder that class registration ends this Friday on April 1. Students should register for classes through Powerschool. Need help? See us in Guidance!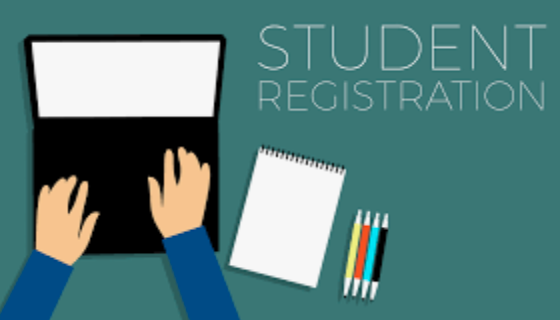 Attention Hermon Community: We are preparing for our 2nd annual HHS Golf Scramble Championship. Last year's event was a huge success, raising over $16,000 for the class of 2024. This year, the event will benefit the Junior, Sophomore, and Freshman classes at Hermon High School. On August 27th of this summer, we will be hosting our Golf Scramble at Hermon Meadows Golf Course. We are looking for local businesses and individuals to help sponsor the event, or donate goods and services to be raffled off during our silent auction. If you have any interest, please contact Matt Murray at
matthew.murray@schools.hermon.net
or by phone at (207)848-4000 ext. 1109. Go Hawks! Here is the information! ://docs.google.com/document/d/1pH-8hUWpYRAMlQnPy9lEBT8x5Y9EDCCO0HcV9qWDs3Y/edit?usp=sharing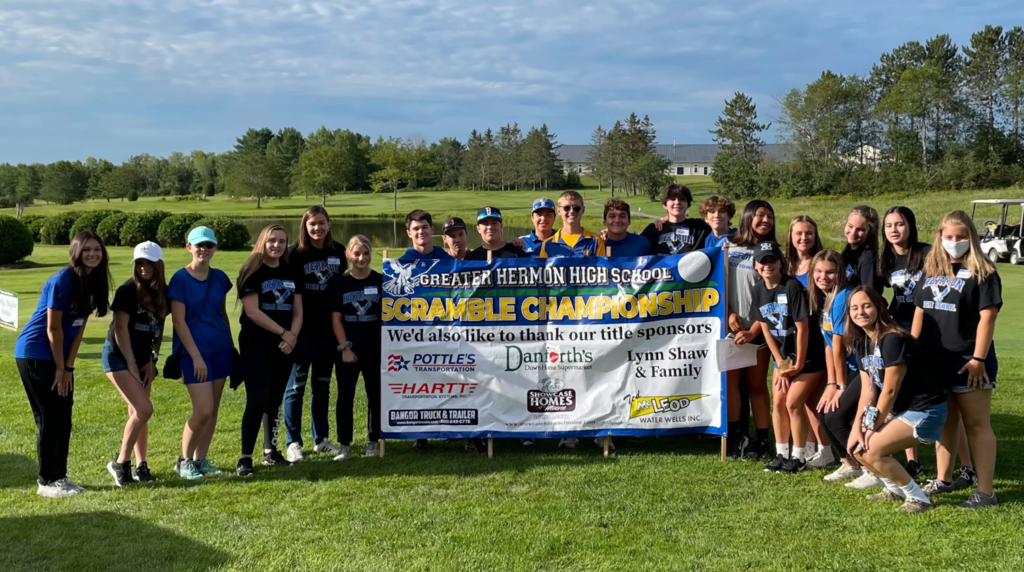 Thank you to all you came to support our students at the Key Club induction ceremony tonight! We were happy to induct 24 members!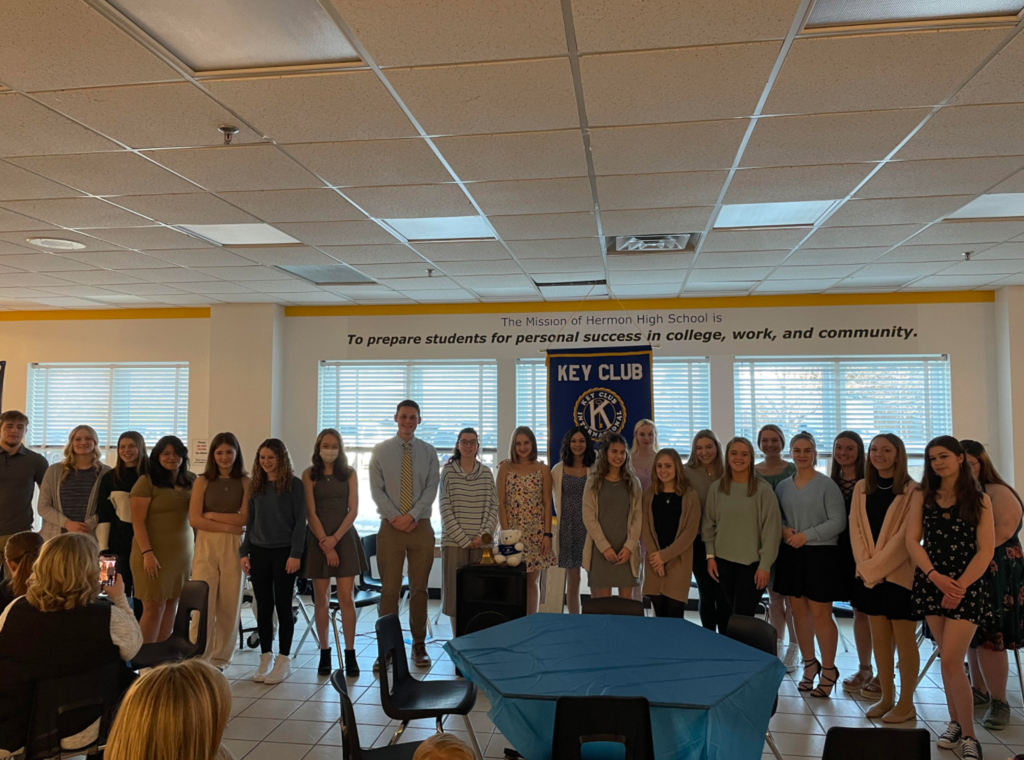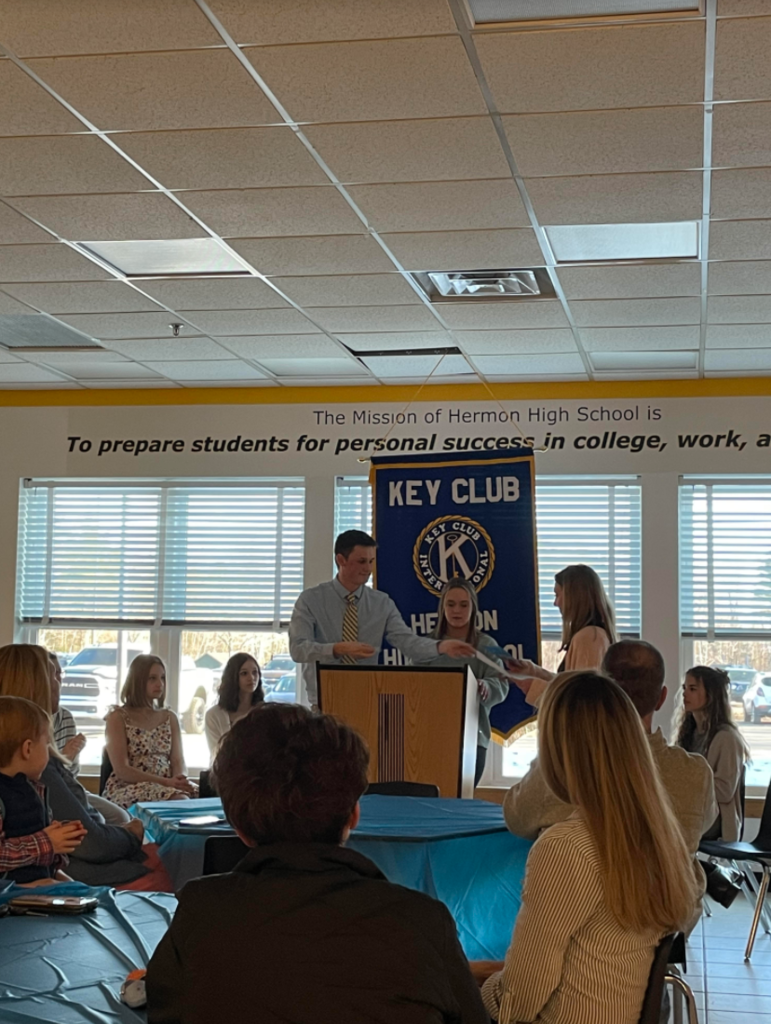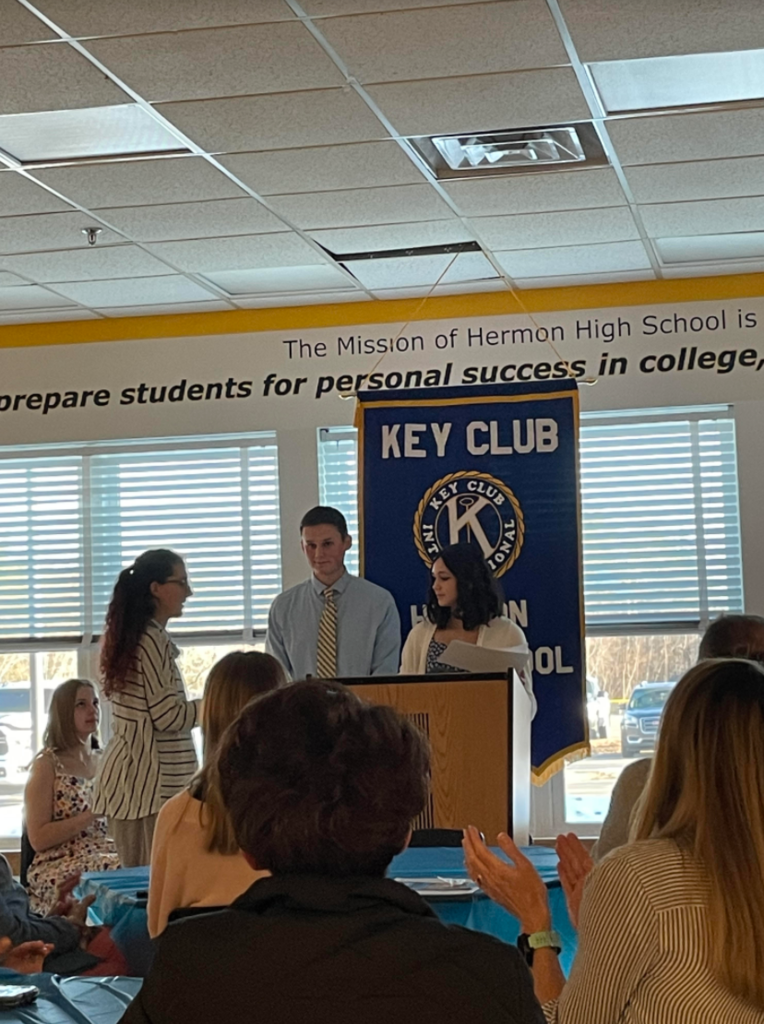 The word is out! Student Council is planning a dance on Saturday, April 2. This is a semi-formal dance; dress-up clothes for everyone. NO JEANS. Collared shirts, neckties, dresses, as appropriate. Hours for the dance are 7 – 10 pm, and it's inside. Tickets for the dance will go on sale the week of March 14. The cost is $10 per person, and tickets MUST be bought in advance. Check bulletin boards in the school for a list of ticket sellers. Reminder: any guests must be registered in advance. Pick up a form in the main office.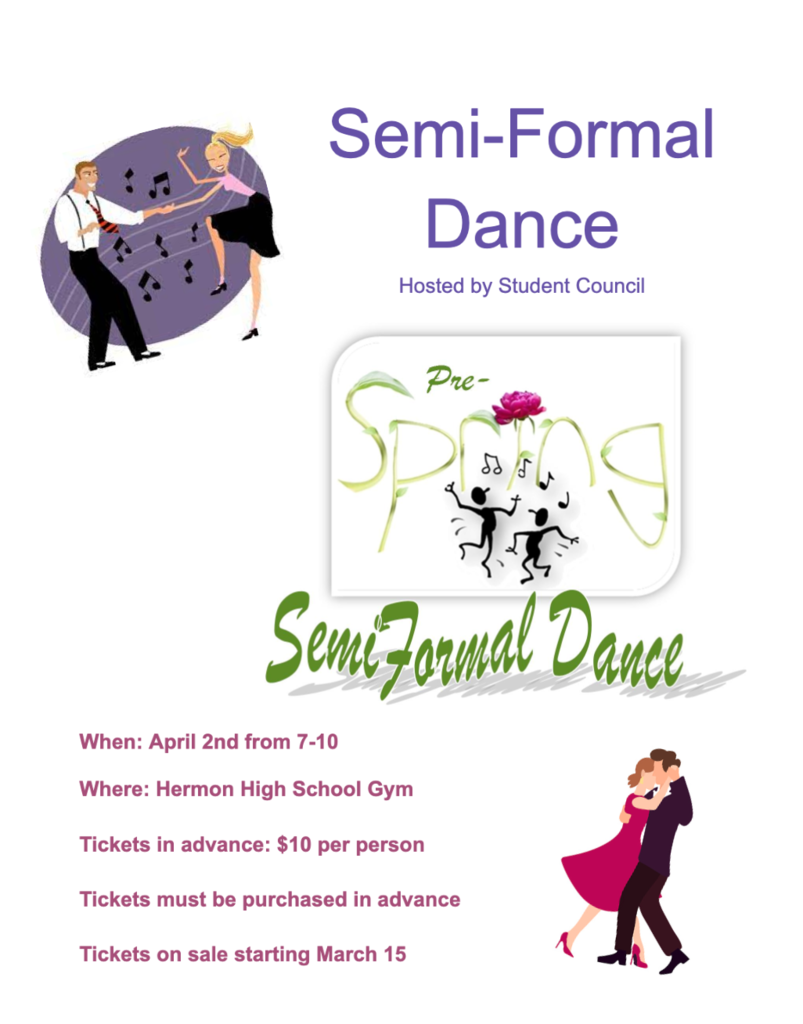 HHS! Registration for next year begins MONDAY! Not sure what to take? Stop in guidance to sign up for an academic advising appointment!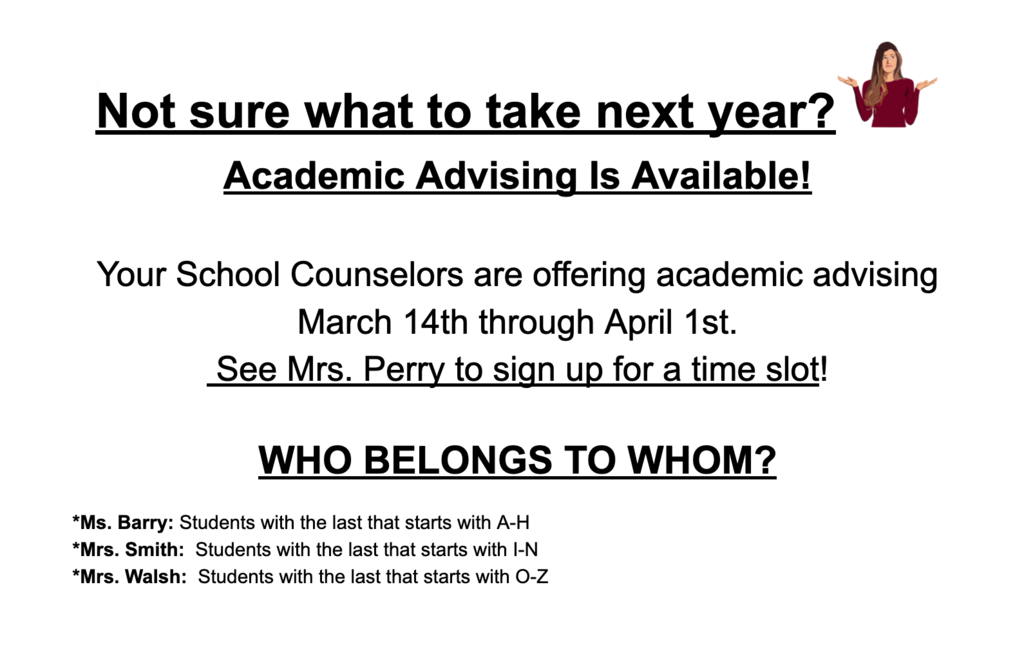 Did you know that March is Arts in our School Month? In honor of Youth Art Month, the HHS Art Club is holding a fundraiser. We will use proceeds to give a donation to a local animal rescue organization. If you are interested in a one of a kind pet portrait, please consider filling out the order form. Students and staff have a copy of the form in their school email. All other orders can be submitted via this google form:
https://forms.gle/sEgrZ4TD71ARyV4i9
We are accepting orders until Friday, March 11th. Then, artists will work on your pet portraits over the following weeks and you will receive your portrait(s) by March 31st. Art Club thanks you for your support! Any questions please contact
susan.shapiro@schools.hermon.net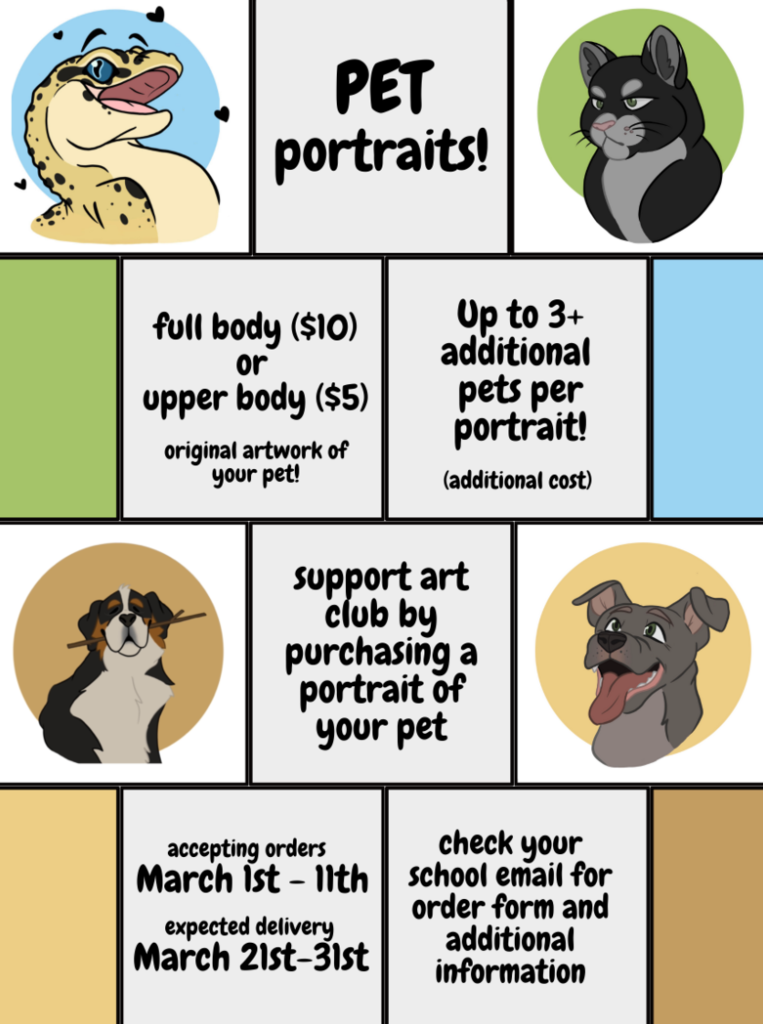 We are looking forward to welcoming 8th graders (the Class of 2026) to our Step Up Day next week! See the flyer for more information.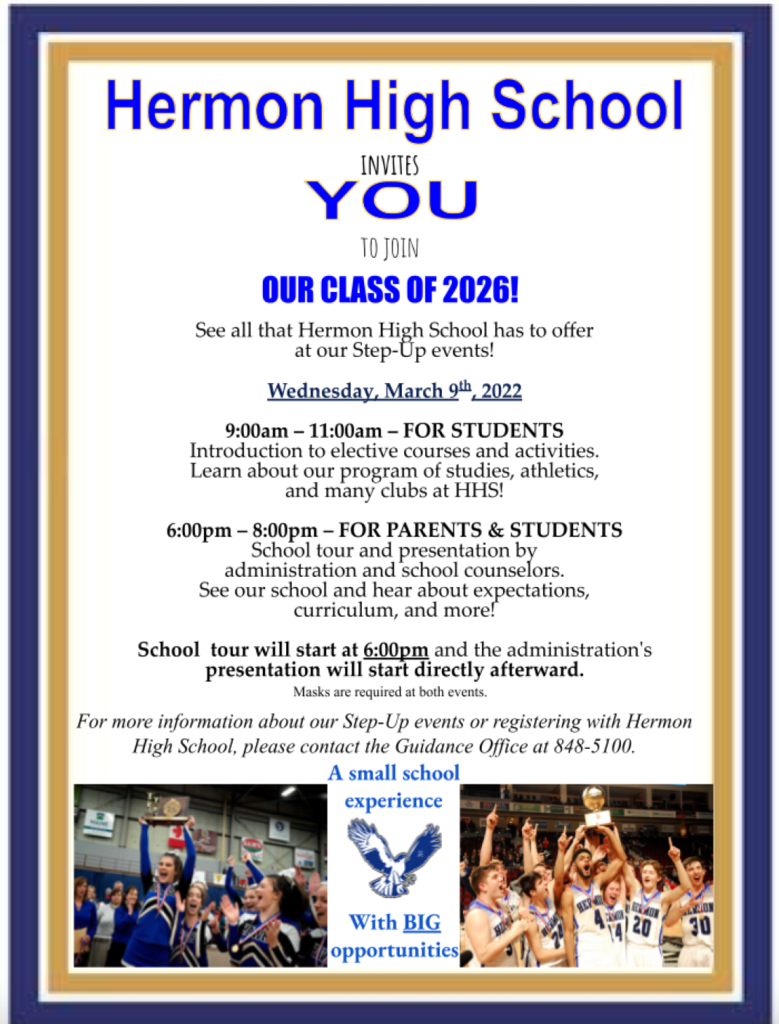 Attention AP Students and Parents, Payments for AP exams are due by March 11th. Please make out a check to Hermon High School with the amount that is located on your AP invoice that was mailed home. Payments can be turned into the main office with attention to Mrs. Griffin. If you have any questions about this, please email Mrs. Griffin at
nicole.griffin@schools.hermon.net

HERMON HIGH SCHOOL STUDENTS! Are you interested in taking Early College Classes your Junior and Senior years? Join us this night for a virtual meeting so you can hear all the information about the programs! A google meet link was sent to your email to join!