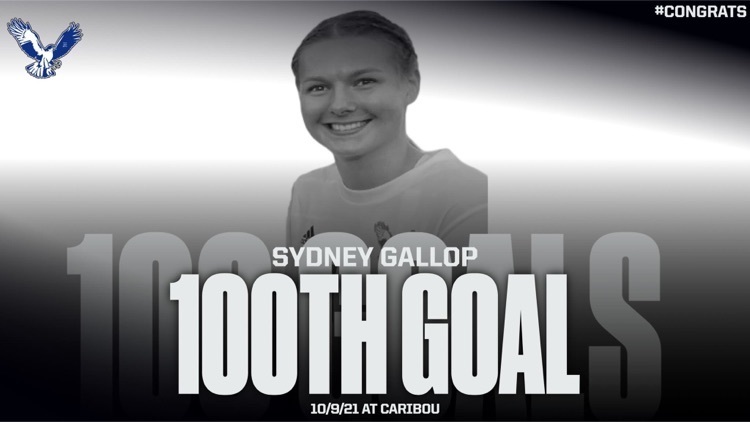 Sydney Gallop achieves career milestone.
Hermon Athletics
Monday, October 11, 2021
Sydney Gallop became the second soccer player in school history to surpass 100 goals for a career. She did this on Saturday in Caribou with a hat trick. He milestone goals was off an assist from her sister Brooke. Congrats Syd!!