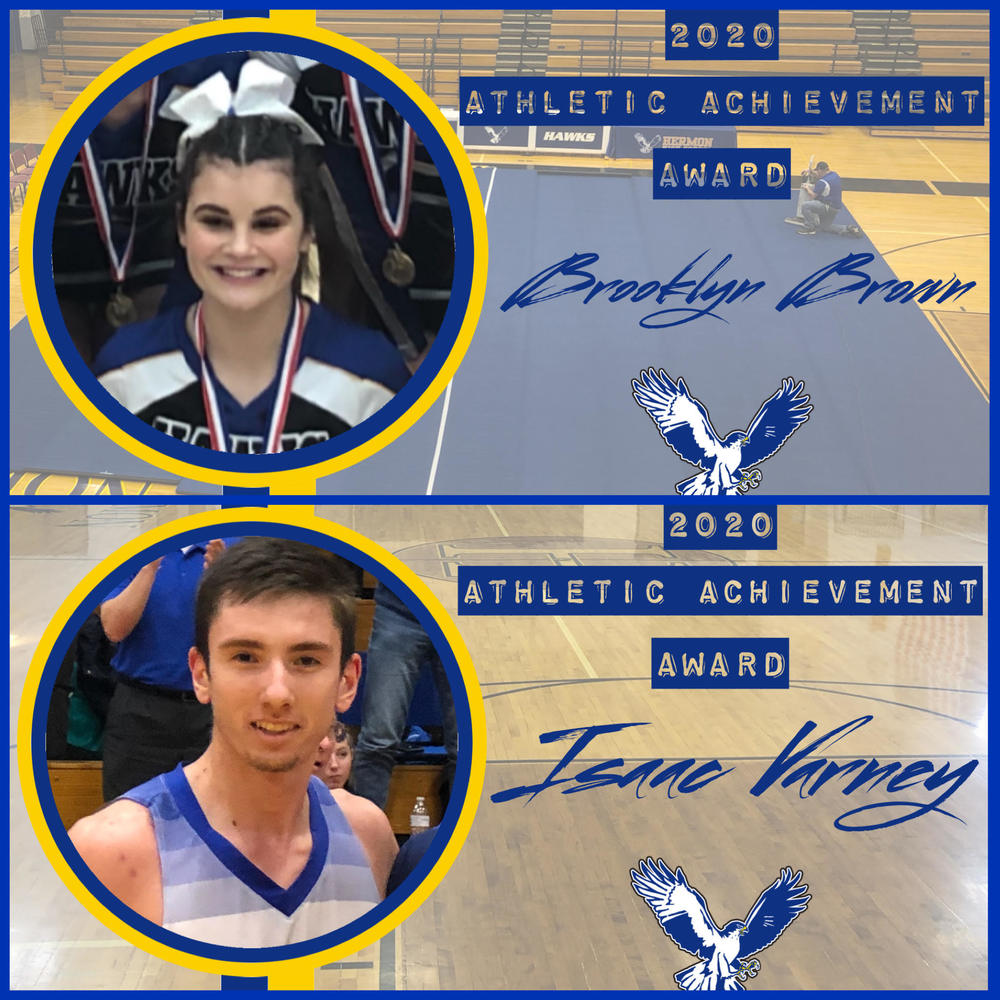 2020 Athletic Achievement Awards
Hermon Athletics
Tuesday, June 02, 2020
Winners of the 2020 Athletic Achievement Awards have been announced. Congratulations Isaac Varney and Brooklyn Brown this years recipients.

Brooklyn was a member of the field hockey, cheering and track team during her career at Hermon. She was a member of 4 State Championship teams.

Isaac Varney was a member of the soccer, basketball, and baseball teams during his career at Hermon. Isaac was a member of a state championship team and scored 1000 points in his high school basketball career.