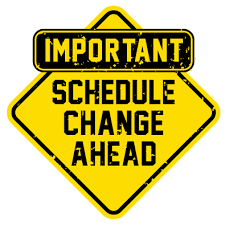 UPDATED INFO: Student access to schools
Gary Gonyar
Monday, March 16, 2020
March 18, 2020 UPDATED INFO
Greetings Students and Parents/Guardians!
All Hermon Schools will be open on Thursday, March 19th from 7am to 6pm for students to pick up textbooks, belongings, and prepared packets for those who do not have computer access.
Following the recommendations of the CDC and Governor Mills, the HSD strongly encourages visitors to stay 6 feet away from others and not group up and socialize.
If you have building specific questions about the process, or need to have materials delivered, please email building administrators, guidance counselors, secretaries, or a specific teacher your student works with.
Information about specific teacher's classes (HSD Instructional Plans) can found on the district website (hsd.hermon.net) under the news.
Please stay safe!
Sincerely,
Gary J. Gonyar