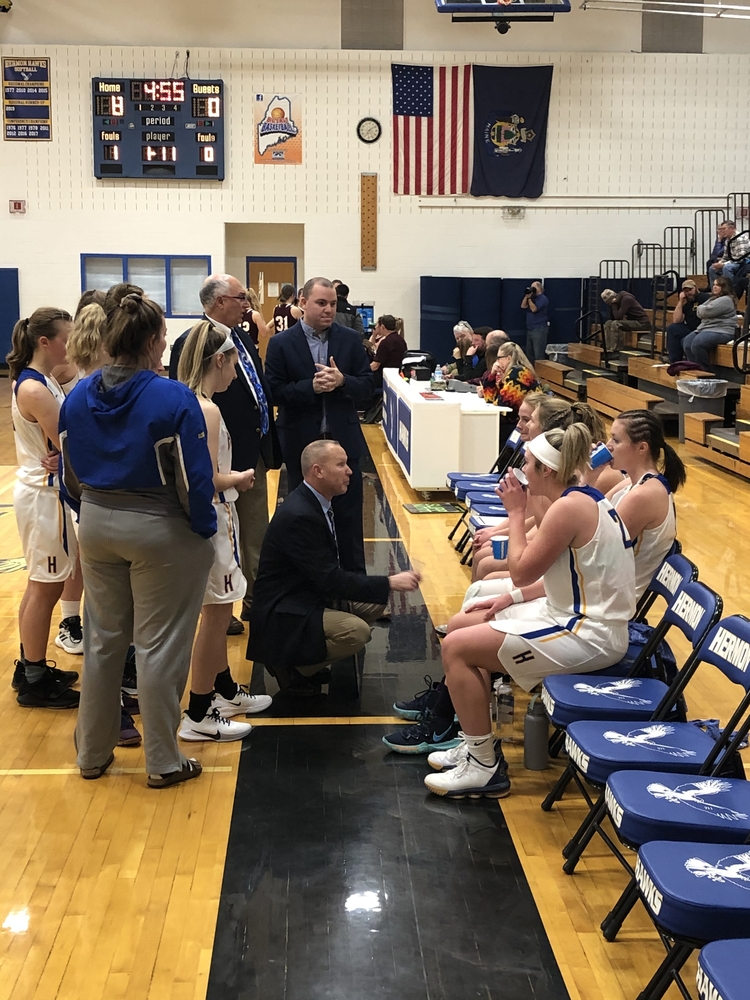 Girls Basketball opens with a 74-28 win over Foxcroft.
Rick Sinclair
Friday, December 06, 2019
The Girls Varsity Basketball team opened the season with a convincing 74-28 win over Foxcroft this evening at Hermon. The Girls had four players in double figures led by Paige Plissey with 12. Grace Page, Charlotte Caron and Megan Tracy each chopped in 10 points. The girls will travel to tOrono on Tuesday to take on the Red Riots.