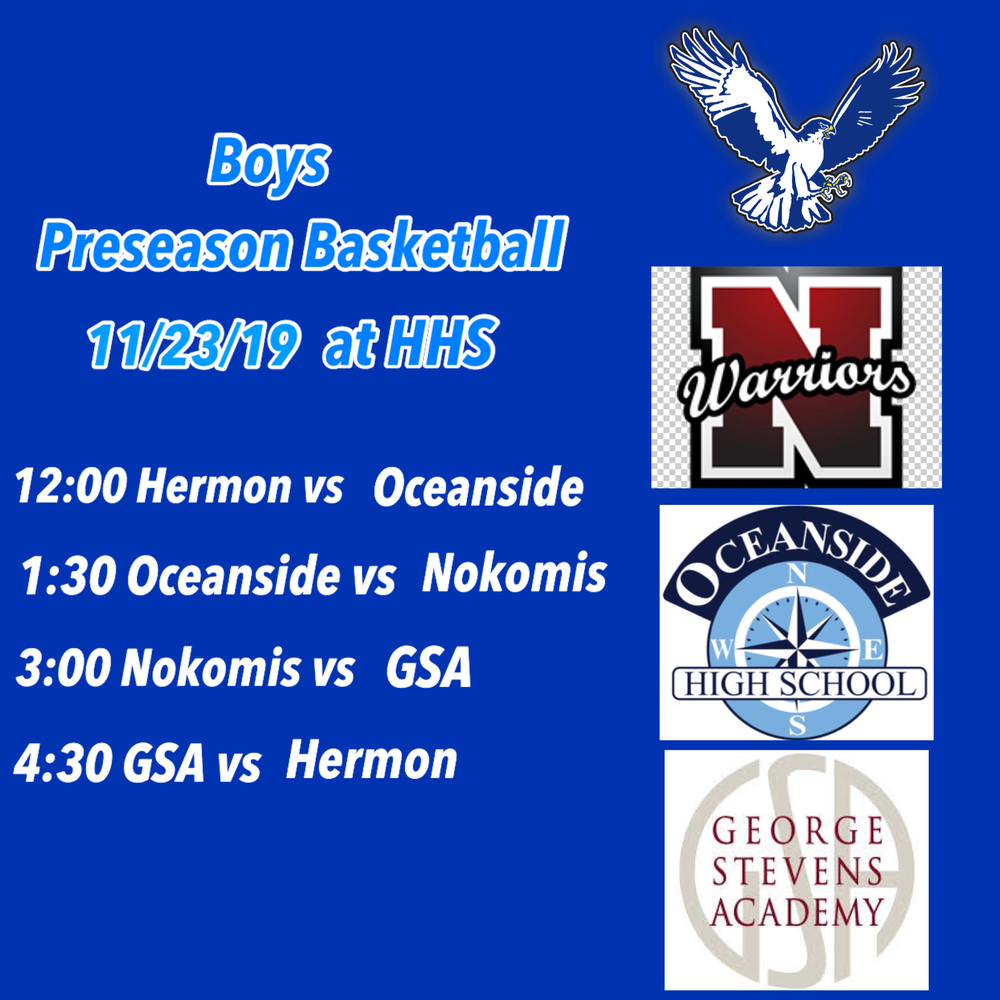 Preseason Boys Basketball at Hermon this Saturday.
Rick Sinclair
Wednesday, November 20, 2019
You can get an early look at the Hermon Hawks on Saturday, November 23rd, at Hermon High School. The Hawks will host a preseason boys tournament with Oceanside, Nokomis and GSA. $5 for adults and $3 for students gets you in for all four games.