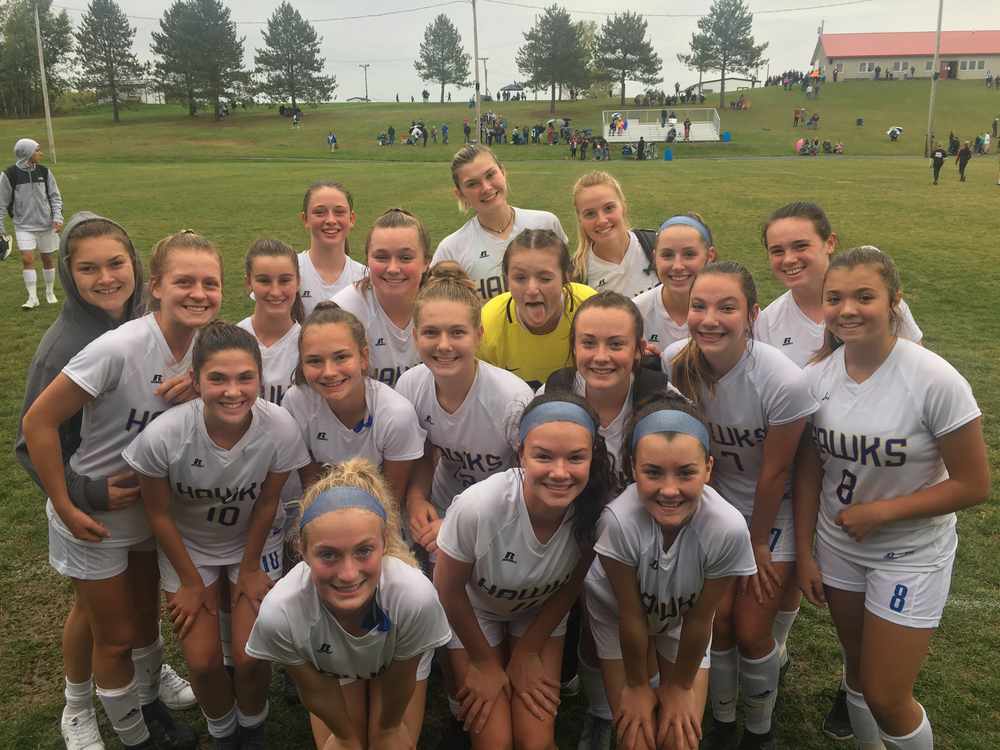 HAWKS WIN!! Girls Soccer knocks off Caribou 4-0!
Rick Sinclair
Saturday, September 28, 2019
The Girls Soccer team traveled to the county this afternoon and defeated Caribou 4-0. Sydney Gallop with 2 goals and assist, Lyndsee Reed with goal and assist. Emily Treat with goal and Grace Page with assist for the Hawks! The girls will take on Presque Isle this Tuesday at 5pm at HHS.