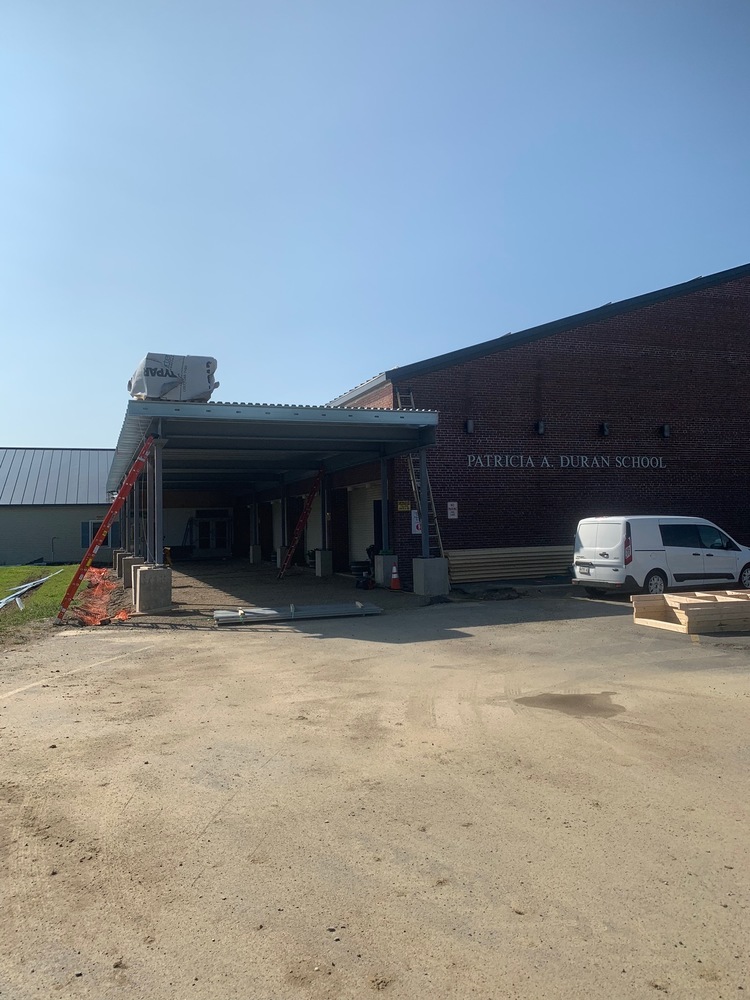 Summer Projects on schedule!
Gary Gonyar
Friday, July 12, 2019
The summer projects planned by the Hermon School Department are progressing quite well and should all be completed by the opening of school.
The summer projects included:
Replacement of the carpet in the high school library
Repair and replacement of the curbing and sidewalk in front of the high school
Lobby bathrooms refurbished and a handicap bathroom installed at the Patricia A. Duran School
A canopy installed over the main entrance of the Patricia A. Duran School
Gym floors refinished at all schools
Kitchen repairs at the Patricia A. Duran School
Deep cleaning of all classrooms, offices, cafeterias, hallways etc. in each school
Summer maintenance in all schools and grounds
Thanks go to:
Director of Facilities Jason Davis for his planning and coordination of efforts.
The custodian and maintenance crews who have done some fine work this summer!
Our contractors DP Porter Contractors (canopy & bathrooms at PADS), Hopkins Paving LLC (paving project at HHS), and Down East Sheet Metal (kitchen hood).