EDIT MAIN
Dear Families, there are lots of activities you can do together that don't need technology, but still help your children understand more about how computers and programmers work and think.
I'll be posting a new one here each week.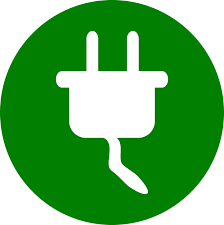 Week of March 30:
Can cooking be like coding? I know that if I don't follow directions from a recipe, bad things happen. As a family, find a recipe to follow (cookies are my favorite!). Talk about what you need to do first, second, third and so on. What would happen if you did things in a different order? Or skipped something altogether? Would your results be good? Or a kitchen disaster?
Week of March 23:
Computers can follow directions in the order you give them.
How good are we at sequencing things? Here are some pictures you can put in order (or decide you don't need at all) to show the steps of planting a seed. You don't need to print ~ just discuss!
Want to do more? Do you have cartoon strips that can be cut apart and re-sequenced? If not, draw your own pictures to tell a story and see how someone else puts them in a logical order.
Week of March 16:
Can you follow directions as well as a computer can? You need a partner, and each of you needs the same materials (Legos, pencil/paper, maybe even spoons ~ get creative!). Now sit back-to-back. Take turns giving (and following) directions as you build, draw, create patterns. Can the listener/computer create the same thing as the talker/programmer? Do you know what to do first, and next and next? And don't forget to wash the spoons when you're done!