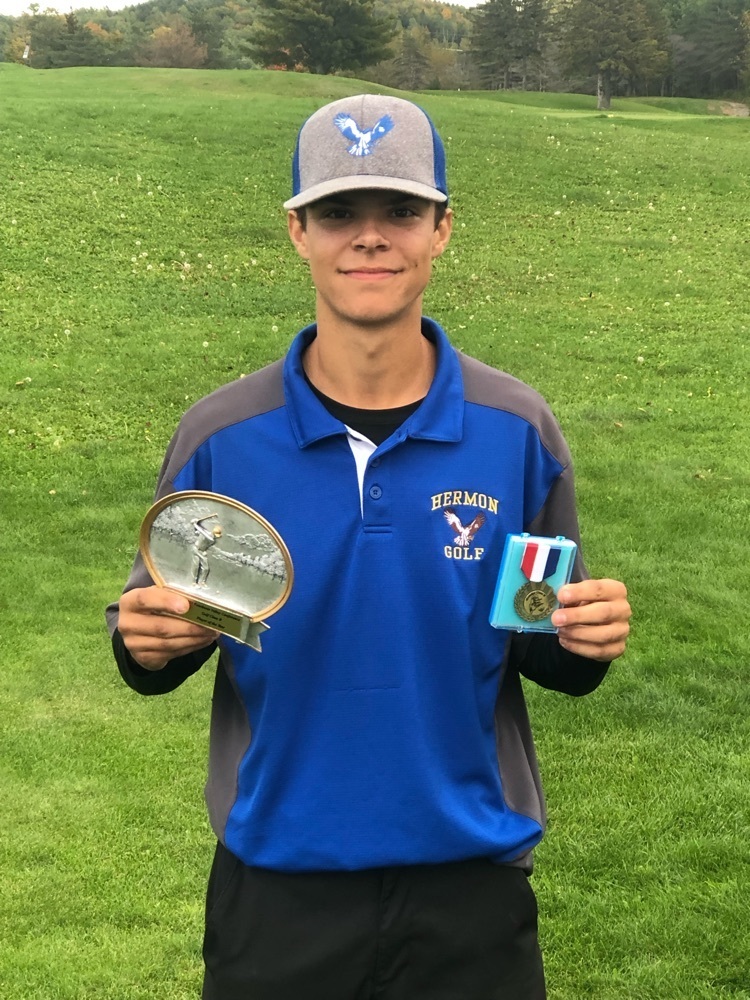 Logan Scripture medalist at championship and Player of the Year.
Hermon Athletics
Monday, October 11, 2021
The Fall season continues to be a good one for Senior, Logan Scripture. Logan shot a 1-over 73 at Presque Isle Country Club and earned medalist for the championship meet. Logan was also named PVC Player of the Year for Class B. Great job Logan!