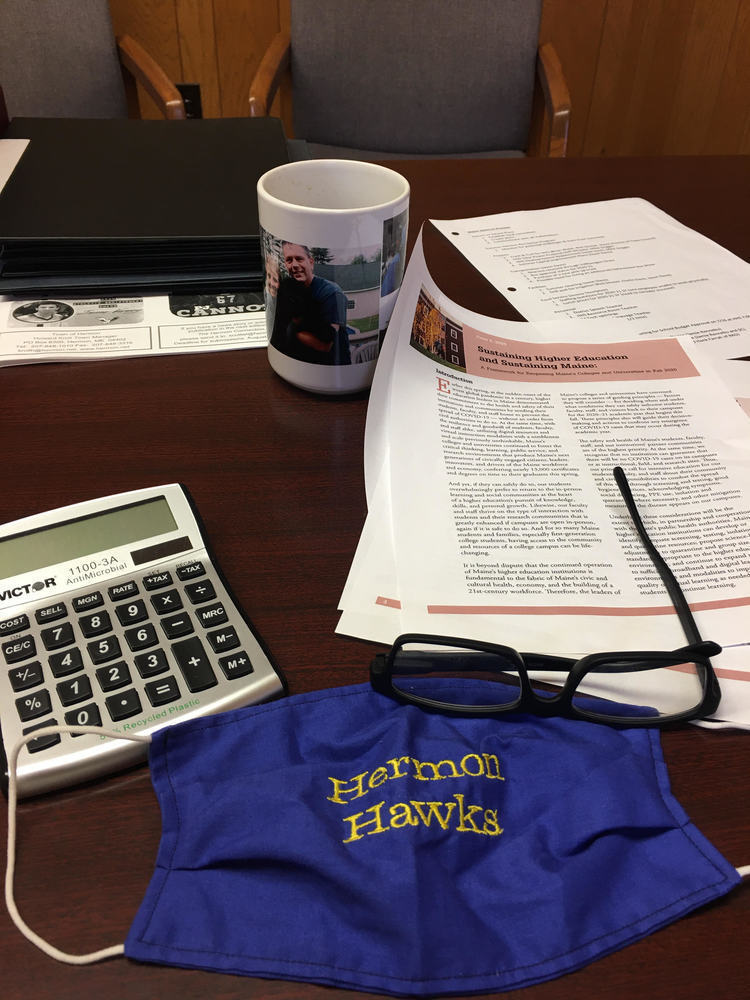 9.18.2020 HSD Update
Jim Chasse
Friday, September 18, 2020
TGIF
I hope that you are all doing well.
Hermon School District Updates:
- Thank you to our Essential Workers, educators. Our employees are simply amazing. We want to recognize our bus drivers, kitchen workers, grounds crew, educational technicians, school secretaries, central office staff and of course our teachers. We have established a new pattern within the schools based on DOE/CDC requirements. Great job!
- Students. Our students are starting to adjust to all of the new procedures. They are beginning to be more engaged after learning the expectations. We are so grateful to have them back.
- Athletics. The MPA, DOE and DHHS have come to a mutual agreement on how to best allow fall athletics. The high school is finalizing a schedule for fall sports. Golf and cross country schedules are onour website. Soccer, field hockey and football will be posted next week. It is too bad that football is reduced to a 7 v 7 format but it is better than no football at all. Mr. Sinclair will provide details as soon as schedules are complete. There will also be information about senior games and fans at games, again based on the DOE/CDC guidelines. Go Hawks.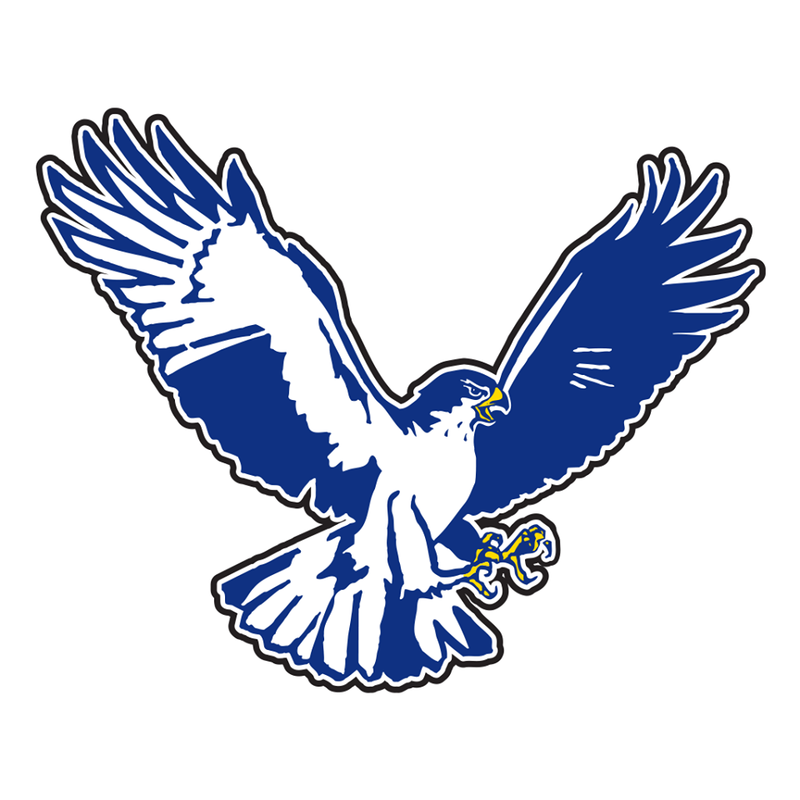 While we will need to limit fans, WHOU will be streaming all soccer and field hockey games.
The middle school will also be implementing an adapted schedule for athletics and practices begin on Tuesday. Stay tuned.
- Laptops. Nearly all laptops have arrived, funded through our federal COVID relief funds. We are in the process of inventorying and preparing for deployment. Staff and students alike are looking forward to a major improvement in remote and hybrid access. We anticipate distribution to begin in just a couple of weeks if not sooner. We have recently hired a mac guru to help with our rapid deployment efforts.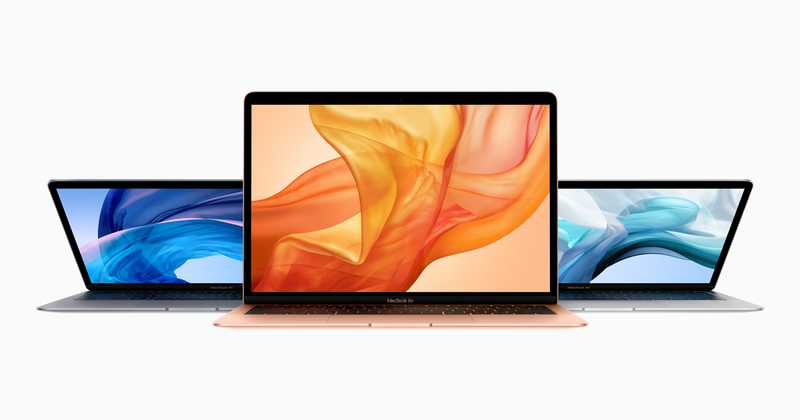 - Food Service. Jessica Thompson has done it again! Hermon is now approved by the USDA for free lunch for all students. Please take advantage of this program that will last through December.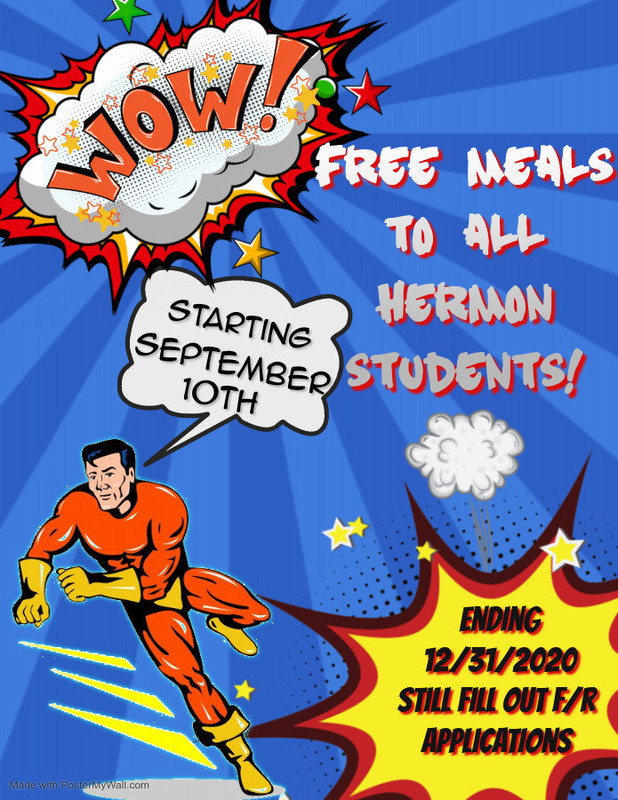 - Transportation. You have probably seen the "Bus Drivers Wanted" sign on Rt. 2. This and a recent news media story have generated some business! We now have a few applications for drivers. This is great news!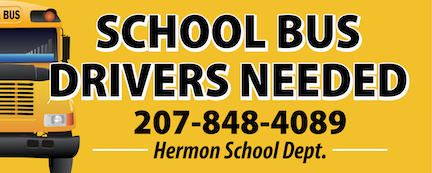 - COVID. Should a direct case of COVID occur in our school system, we will immediately implement a 2-day reset (snow day style) to allow for tracing, cleaning and CDC follow-through.
- COMMUNICATION. Hermon empowers each school to stay in contact with the student/parent base. Each school implements a Facebook page and our website to communicate school news and updates. The same is true for athletics and food service.
- CALENDAR. The school committee has made a change in the district calendar, switching October 9th inservice to Monday the 5th. So, October 9th is a student day.
- KINDNESS. Today, a very nice person dropped off three handmade bags of designer face masks for our students. She wanted them to go to any student who wanted a "cool mask" but perhaps did not have a cool mask. Thank you for your kindness.
If you want your own stress to decrease, try volunteering some time and or recognize something amazing about someone else and give them a compliment. Your stress will begin to slide away.
Go Hawks!