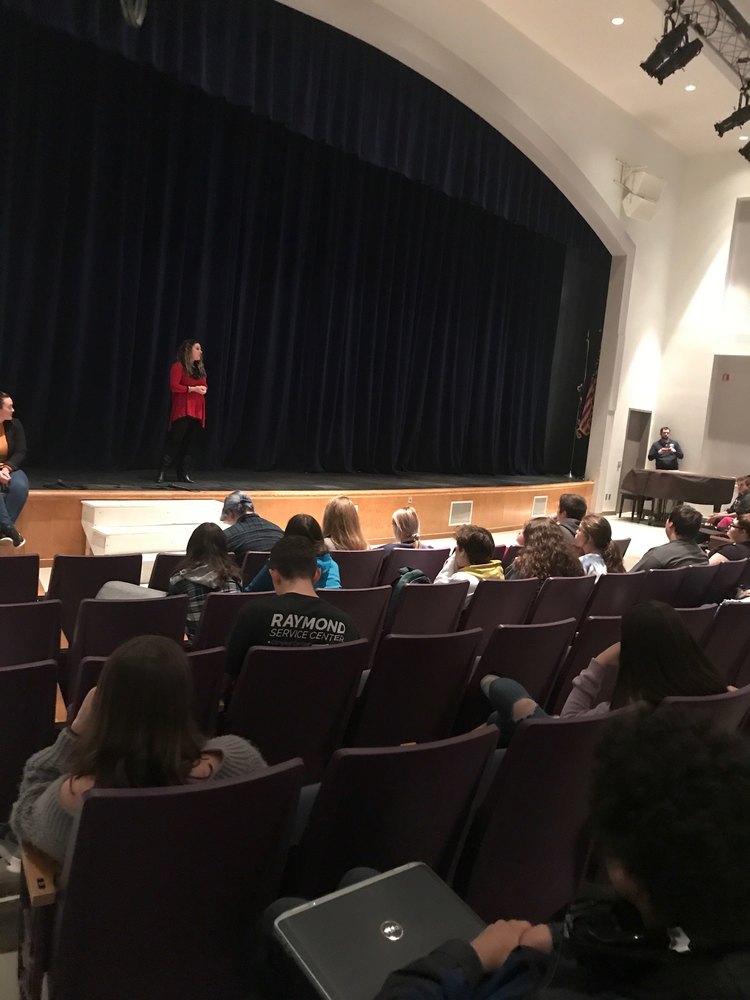 Career Series
Leslie Smith
Thursday, January 09, 2020
Hermon Career Series continued this week with two local entrepreneurs. Jamie Clark and Lisa Liberatore, who came to share their experiences in business.
Jamie Clark is co-owner of Levant Corner Store with her husband Jason and the Founder and Owner of The Willie Wags, a community and retail store filled with women-led brands located in Downtown Bangor, Maine. Jamie is 25% wife and mom, 25% small biz advocate, and 30% marketing machine, and 20% networker . She is a graduate of UMaine, passionate about supporting female founders and has just finished writing her first book.
Lisa Liberatore is a serial entrepreneur with a master's degree in educational leadership. She founded and later sold Baxter Tea Company, is the founder of Lisa's Legit Burritos (Gardiner & Augusta), CoVort, (Bangor's only co-working space) and most recently Co-Managing Director of Scratchpad Accelerator. She has a broad and diverse network and is a skilled connector of people with a mission to provide mutually enriching experiences to every connection.
About 125 students attended this presentation and HHS was excited to host them. Next Career Speaker will be in March hosting branches of the military who will share career pathways and education.