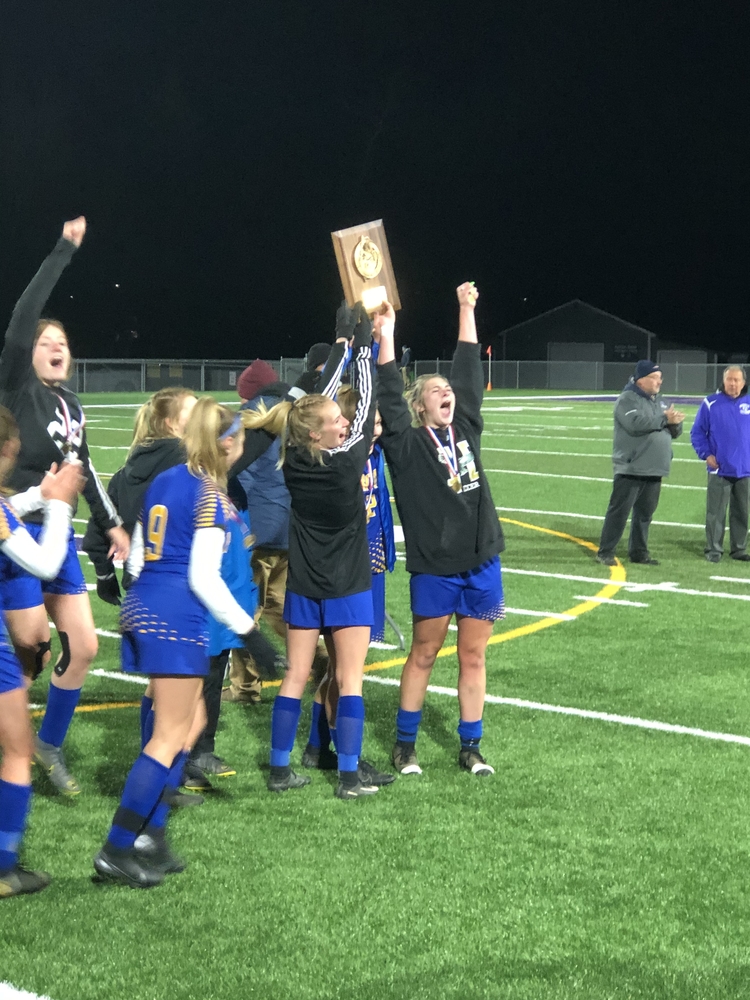 HAWKS WIN!! Girls Soccer knocks off Waterville 2-1 in the Northern Maine Finals!!
Rick Sinclair
Wednesday, November 06, 2019
The Girls Soccer team earned a bid in the State Championship this evening with a 2-1 win over Waterville. Hermon's first goal was scored off a free kick by Allie Cameron. In overtime Sydney Gallop scored off a Lyndsee Reed assist to seal the win! State Finals here comes the Hawks!!