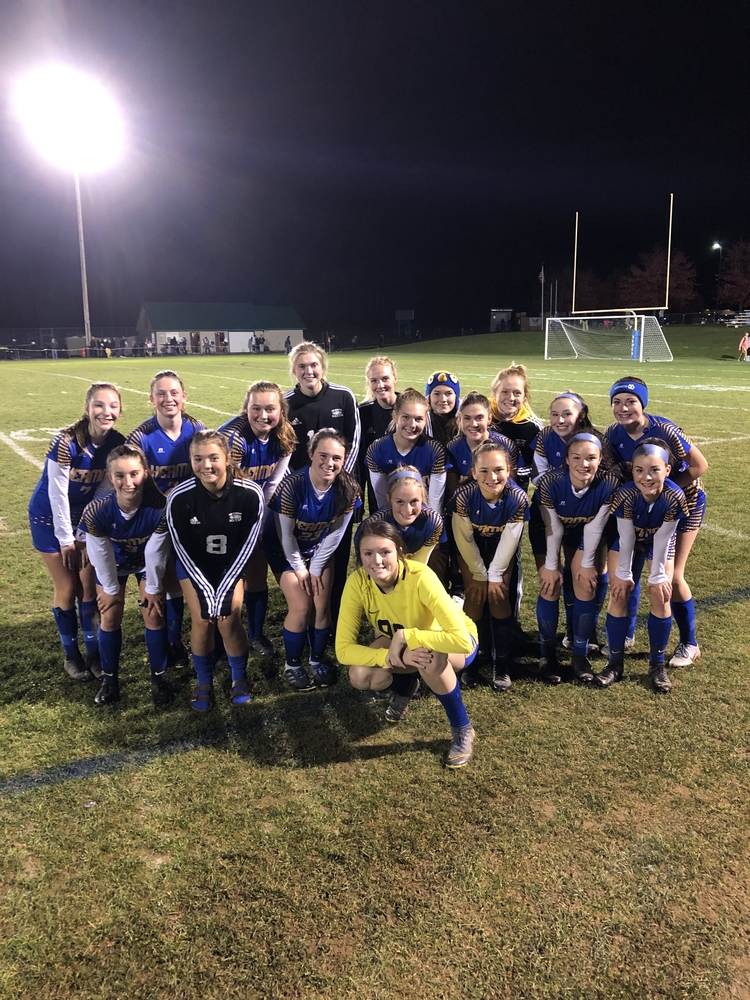 HAWKS WIN!! Girls Soccer rolls past Ellsworth 6-1 in the Northern Maine Quarterfinals.
Rick Sinclair
Tuesday, October 29, 2019
The Girls Soccer team started strong and kept it going throughout the game to earn a 6-1 Quarterfinal round win over Ellsworth. Hermon was lead by Sydney Gallop who scored two goals and by Emily Treat who had three assists. Also scoring for Hermon was Maddie Baker, Lyndsee Reed, Natasha Cowan, and Michaela Saulter. Ally Coxson also picked up an assist for the Hawks!! On to the semifinals!!