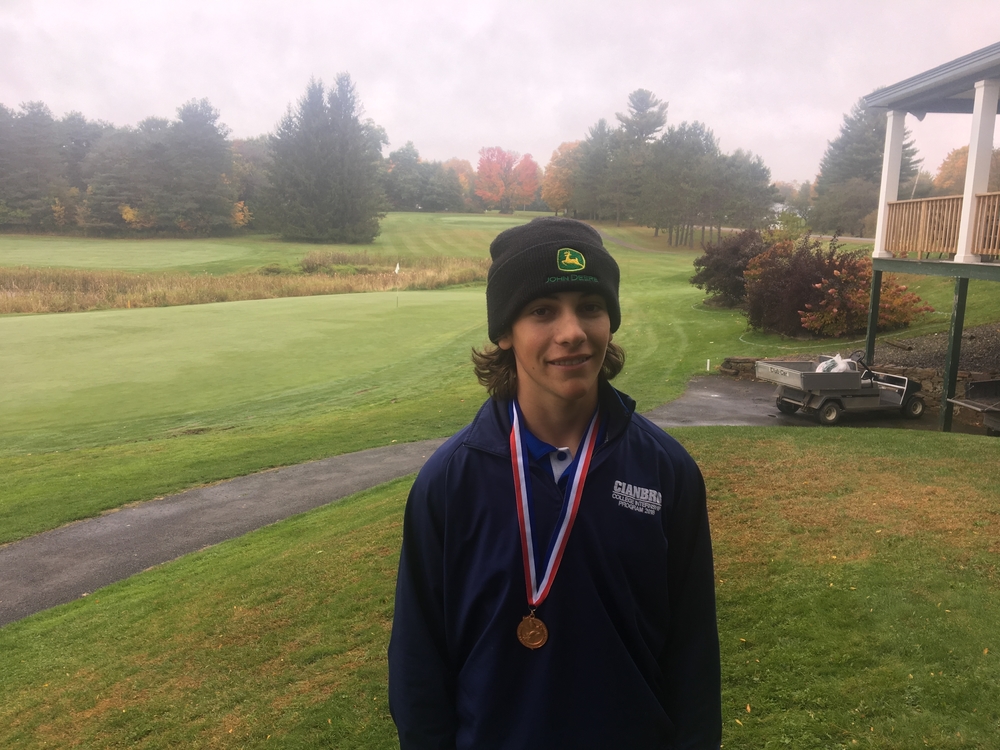 Nate Allain caps of his golf career at Hermon with a top 10 finish at the Maine Schoolboy Individual Championships.
Rick Sinclair
Saturday, October 12, 2019
Senior Nate Allain shot an 85 today at Natanis GC in the Schoolboy Individual State Championship. His round earned him a tied for 9th finish in Class B. Great job Nate!