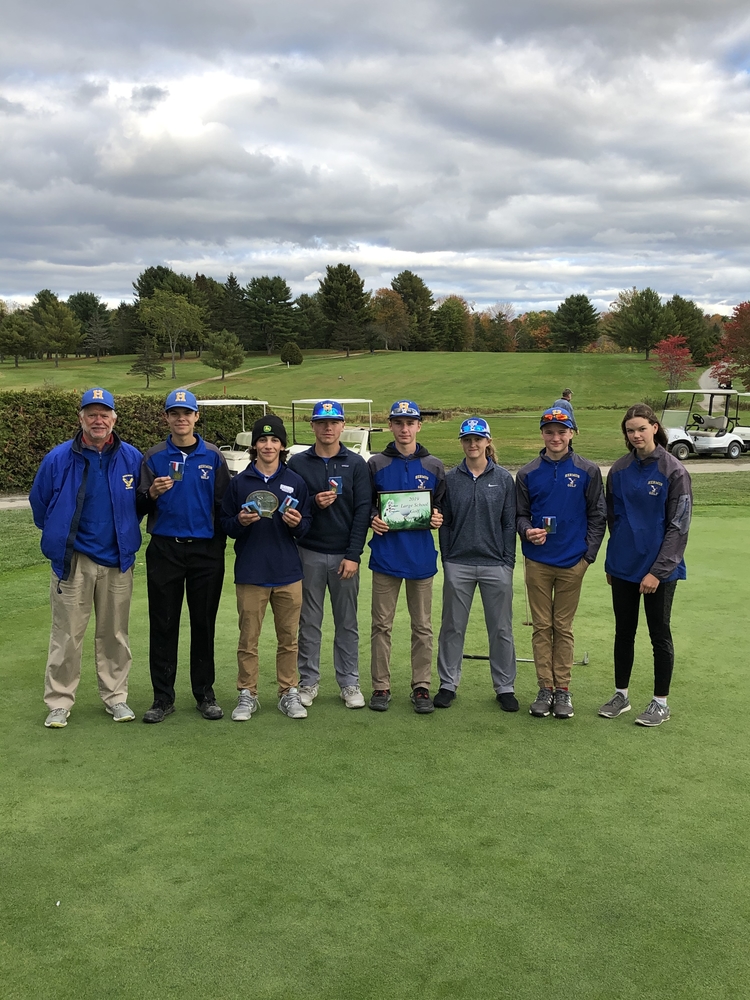 HAWKS WIN!! Golf Team wins PVC Championship!!
Rick Sinclair
Wednesday, October 02, 2019
The Golf Team won their second tournament of the year. Today at the PVC's. Hermon was low team overall in both Class B and C and earned PVC Large School Champions. Hermon will now travel to Natanis on Saturday for the team states! Great Job Hawks!!