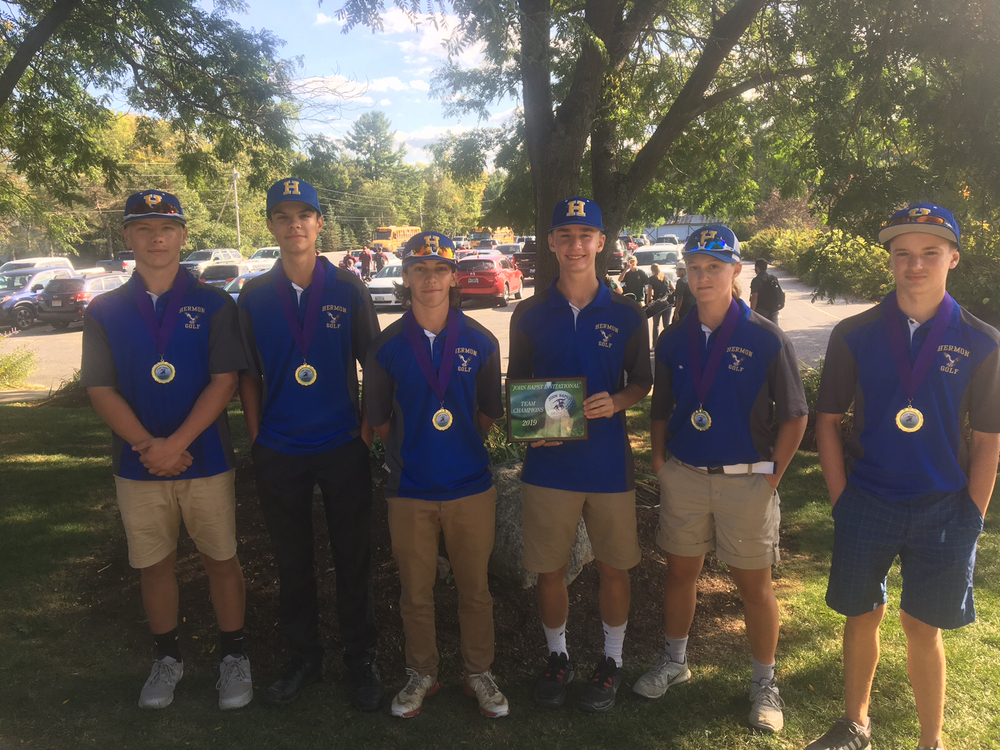 HAWKS WIN!! Golf team wins John Bapst Invitational at Natanis.
Rick Sinclair
Saturday, September 21, 2019
The Golf team traveled to Natanis Golf Course this afternoon to play in the John Bapst Invitational. Their team score of 371 was good enough to finish first. The Hawks defeated Orono (386), MDI (399), and John Bapst (432). The Hawks take on Old Town Monday at Hermon Meadows.